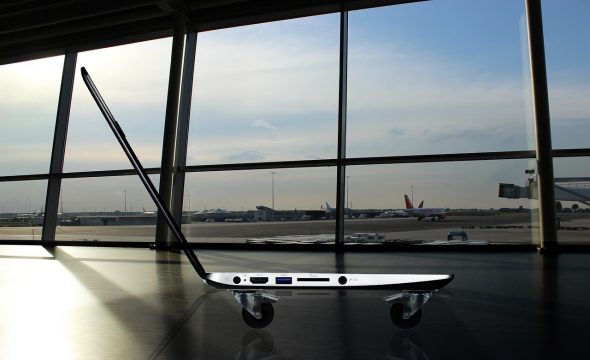 One of the quickest ways to increase your income is to diversify your skillset. Two skills that often go together are writing and translation. Both are project-based, make use of expert language skills, and can be used in a freelance capacity. Below, we'll look at how you can use multilingual skills to pitch for writing work in different languages.
How can you use multilingual skills to pitch for writing work in different languages?
Click To Tweet
What Kind of Language Skills Do You Need to Translate Pitches?
In order to translate pitches into other languages, you should be at native fluency in the new language you wish to pitch your story in. One reporter at Muck Rack cataloged the pitches received in one week. They received 131 pitches and accepted seven, making the rejection rate of 94.65%. With such stiff competition, making your pitch perfect is a must. You need to be natively fluent to perfect a pitch in another language, just as you do to deliver the work for which you're pitching.
Customisation is also key. No editor wants to see a cookie-cutter pitch, meaning that every pitch should be customised for the publication and personalised for the recipient.
Customisation is key. No editor wants to see a cookie-cutter pitch; every pitch should be customised for the publication and personalised for the recipient.
Click To Tweet
Ways to personalise a pitch include:
Understanding the audience of the publication
Avoiding self-promotional language
Doing background research to understand what that particular editor needs and publishes
Covering the topic in a unique and compelling way, but also in a way that matches the goals of the publication
In short, if your pitch is copied and pasted between different publications and locations, you're not doing enough to customise it.
What does all this have to do with language skills? Well, since you have to do so much customisation of your pitches, your language skills and cultural understanding have to be at a native level in order for each and everyone to be perfect.
As a simple example, if you're a sportswriter, it's not enough to simply copy and paste your pitch on American football to a European football publication. Those are two different sports: European football is American soccer. Reasons like this are why a strong cultural understanding is key.
If you're not fluent in another language, but always wanted to be, you might have to take language classes and spend time living in the other culture before you can write for that market well enough to compete with its native writers.
Where to Find Similar Markets in Different Regions for Pitch Translation
If you're fluent in another language, both linguistically and culturally, your first step is to find writing markets in different regions that match the topic(s) you write about. One of the hardest barriers to surmount is finding writing markets outside of your own. Foreign websites tend not to pop up on search engines.
Luckily, there are a couple of different ways to go about finding writing markets in different languages. One is to find websites that accept pitches in another language. Although that may not be as simple as it sounds.
Have you ever noticed that when you search for something, Google pulls up only websites in your language and region? That's because the search engine knows what is relevant to you based on your location. Some sites are even geo-blocked, meaning certain countries can't access certain websites. Luckily, as of 2018, only 596 of the websites in the Alexa Top 10,000 used geo-blocking.   
To access websites in another language, you may have to use a virtual private network (VPN) so that Google cannot track your location and tell you what you should be reading.
You may also have to change your default language preferences in your search engine so that websites don't show in English.
That's websites. If you're interested in pitching to traditional publications, you can simply look into what some of the most popular publications in the new region are. For instance, many magazine directories list magazines that are printed in a certain language.
Finding publications to write for also shows how important it is to have a cultural background in the region you wish to write for. Indeed, with a strong enough knowledge of the culture, you may already know the major news outlets.   
How to Use Localization to Customise Pitches
When thinking of pitches for your new region, it's important to keep localization in mind. What does localized mean? And why is localization important? It is the practice of making sure a message carries into a new culture. It is important for ensuring that the message being delivered resonates well with the reader(s).
To localize a pitch, have a firm grasp on the culture behind the region. Know the current events, how people communicate, and the values. That will help you understand which stories are most meaningful to people in that region and how to tell them.
Also, study up on how publications in different languages handle different types of writing. For instance, it's often a culture shock for Americans to go overseas and find that news publications don't frontload the main points of the story into the first paragraph. Many regions have a more conversational or literary way of conveying the news. You will need to factor knowledge like this into your writing – and your pitching!
Author bio:
Ofer Tirosh is CEO of Tomedes, a language services provider specialising in translation, localization, and multilingual content writing.