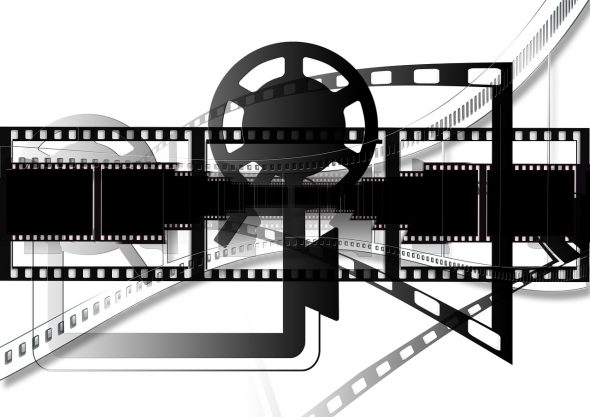 Writing inspiration is all around us, everywhere we look. That guy at the next table at the coffee shop who's alone and reading a book instead of playing with his phone. That little girl at the park sitting on the grass staring at a tree. That sparrow who is pecking at the crumbs of your cheesecake.
Books. Blog posts. TV shows. And, yes, movies.
Even if these materials aren't specifically about writing, we can still glean inspiration from them. Today, I'm sharing watching material for movie buffs – or even the casual movie watcher. I've seen some of these movies, while the others are on my watch list.
Enjoy!
Inspiring movies for writers
1. The Magic of Belle Isle
Plot:
Monty Wildhorn, an alcoholic novelist of Westerns, has lost his drive. His nephew pushes him to summer in quiet Belle Isle. He begrudgingly befriends a newly single mom and her 3 girls who help him find the inspiration to write again.
Important: Be ready to cry your heart out.
2. The Rum Diary
Everyone knows about The Rum Diary, but in case you've only read the book (which is also a mandatory read, in my opinion) or you've neither read or watched, get ready for a gritty story. Gritty, but inspiring.
Plot:
American journalist Paul Kemp takes on a freelance job in Puerto Rico for a local newspaper during the 1960s and struggles to find a balance between island culture and the expatriates who live there.
3. Leaving Las Vegas

I have to admit I fell asleep the first time I watched this, but in my defense, it was late and I was tired. It is a touching story of kindness in spite of deep flaws, passion, and tormented minds. Definitely something a writer can draw inspiration from.
Plot:
Ben Sanderson, an alcoholic Hollywood screenwriter who lost everything because of his drinking, arrives in Las Vegas to drink himself to death. There, he meets and forms an uneasy friendship and non-interference pact with prostitute Sera.
4. Secret Window
The plot (A writer is accused for plagiarism by a strange man, who then starts haunting him for "justice.") makes me want to watch this right now, never mind that Stephen King scares me to death. This ought to teach anyone to be really careful about plagiarism, though.'
5. Barton Fink
"A renowned New York playwright is enticed to California to write for the movies and discovers the hellish truth of Hollywood."
The brainchild of the Coen brothers, this movie opens one's mind to the dark side of being a (screen)writer. Not that we don't already know that exists.
Have you seen any of these movies? Is there any other movie you'd add to the list? Let me know!
Also read: First Lines as Inspiration
All plots quoted from IMDB.