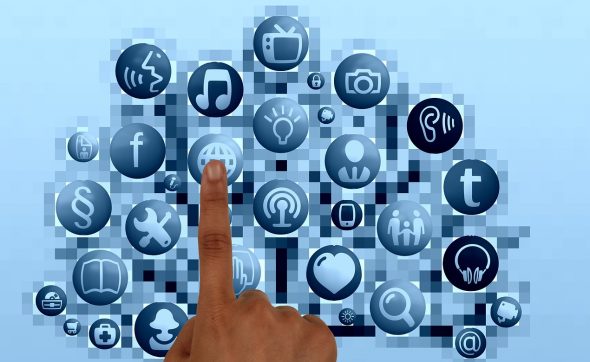 Social media is a marketing powerhouse, and no matter what platform you want to use, there are benefits all the way around. Put simply, the short answer to "which is better for business?" is that you should be using all three; but for the sake of this article, we're going to compare Instagram, Facebook, and Twitter in terms of marketing benefits, company growth, and the ability to help brands reach a wider audience. 
Whether you're a small business or a startup just getting your feet wet, this guide will help you choose which social media platform to use to maximize your reach and boost sales. 
Why Use Social Media At All?
Social media has swept the globe. Facebook and Instagram alone boast a combined user base of somewhere around 2-3 billion, and Twitter has about 300 million active users. That means that a very large portion of the Earth's population is on one or more of these sites, which means a potential customer is waiting around every turn. Businesses that are clinging to the past where social media didn't exist are really only doing themselves a disservice. Social media has changed marketing, social interaction, customer service, and business forever. 
Social media can grant you unprecedented reach for your marketing campaigns, as well as powerful analytics tools to help you gain insight into the success of those campaigns. Not to mention, sharing information is ten times easier with social media, and that's where your customers are. You must go where the customers are in order to reach them; they can't just reach out and find you that easily anymore! 
Not to mention, social media, the internet, and the connectivity of both have made the competition even fiercer, and you can bet that your competition is utilizing social media to take your customers from you. You can even buy real Instagram followers to boost your numbers and engagement through legitimate services now! 
The bottom line is that you must have a social media presence if you're running a business. It's simply a requirement in the modern business world, and you'll be missing out on the potential to reach millions of new customers without a presence! 
Facebook
Facebook is one of the fastest-growing and most successful social media platforms ever created, and to this day, it still boasts the most users of any other platform. In 2012, the company acquired Instagram, which was already at around 80 million users. If you do a local search on Facebook, you'll probably find pages for just about every local business within a 100-mile radius of you, if you're searching by distance and location. 
Facebook provides marketing tools for businesses, and you can run paid ads that reach specific geographic locations, demographics, and more. Facebook pretty much integrates with any website or other social media platform as well, so you can connect your business account to all of your other platforms for maximum reach and exposure. Not to mention, you can create multiple pages, so you're not only limited to one. 
Overall, Facebook is one of the best tools for businesses, and it has the highest number of users out of the other three platforms. With its reach, large user base, and marketing tools, Facebook is right for any business in just about any industry. 
Twitter
Twitter is a platform that doesn't exactly focus on business, so we'd venture to say that it's not crucial to the modern business. You've probably heard a lot of gossip from Twitter, and it's pretty much that; people sharing thoughts, ideas, and, of course, gossip aplenty. That being said, Twitter does have a Twitter for Business option, which you can use to market your business across the widely popular tweeting platform. 
According to the site, Twitter is actually the #1 platform for discovery. Twitter for business offers some handy tools for the modern business, including Twitter ads to reach more people, promotion mode for amplifying your account, and even interest-based targeting for a more direct approach to your audience. Advertising on Twitter ensures that your products will be seen by millions, and the potential reach is similar to that 0f Facebook or Instagram. 
Overall, Twitter has a large user base, and easy to use platform, and it offers extra tools to help businesses get their products in front of the right people. Versatility is Twitter's strength, and while it may not have billions of users, it does have a very loyal fan base. 
Instagram
Instagram has added the Instagram Business feature to the app, making it easier than ever to reach your preferred audience on the platform. Instagram's business tools include some advanced reporting and analytics, so you can be sure that your efforts are creating the desired results. Unsure if you're choosing the right hashtags? The analytics panel will show you how many people found your content because of your custom hashtags. 
Instagram has over one billion users in total, with millions of weekly posts and monthly log-ins. The platform has changed much over the course of its ten-year lifespan and continues to grow and evolve as the world and social media change. Recently, IGTV was introduced, allowing a platform on which users could post long-form video content. 
As far as business tools go, Instagram is one of the best available to the modern business. With so many users logging in each month, easy sharing tools and hashtags so for your audience to locate your content, you'll be able to reach the maximum number of potential followers. 
The Bottom Line 
As a modern business, you simply can't survive without one or more social media accounts. Connecting to your customers is crucial to establishing new relationships and a good reputation. 
Overall, we suggest Facebook as the best tool simply because of its impressive audience of about two billion, its unlimited resources, and the overall versatility of the platform as a whole. While this may be true, don't be afraid to connect your business to all three sites for maximum exposure!