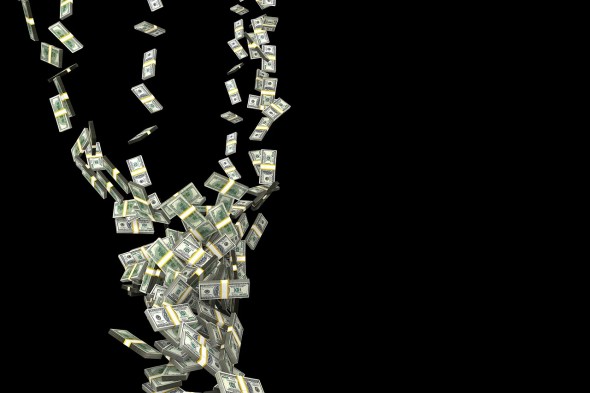 How much have you put into your freelance writing career? How much money have you invested? Have you eaten into your savings? Do you have existing mortgages and loans?
While many freelance writers are not in dire straits, the possibility of facing bankruptcy is something to think about – especially if you have put invested financially in your business. Additionally, you want to have a financial cushion in case unexpected expenses arise. Freelancer or not, having a rainy day fund is always a good idea.
If you already have more than enough work on your plate, then you can file away the following ideas to make more money freelancing for when you need more work. If you think you can handle a bit more – or you actually really need more – then consider the following jobs to make more money freelancing.
Closed Captioning
Closed captioning still involves writing, but the most important thing in this line of work is speed and accuracy. It involves the captioner watching and listening to a video – it can be TV or a movie – and writing down what's being said. The result of your work are the subtitles you see when watching a TV show or movie.
If you have an amazing typing speed (say 200+ wpm), you may want to consider closed captioning as it pays really well.
Here's a good resource on where to find closed captioning jobs.
Transcribing
Transcribing is similar to closed captioning but is more focused on audio files. Transcriptionists are in high demand these days. You probably already know all about medical transcription jobs as they are the most popular. Other business professionals and companies hire transcriptionists on a regular basis as well. Just like closed captioning, you turn audio into written form and typing speed and accuracy are of utmost importance.
Search for transcription jobs here.
Mystery Shopping
Mystery shopping is one of the best ways to earn a little cash on the side. It may not make you rich, but it does have its perks.
The idea is for you to visit an establishment and evaluate it without the owner/workers being aware. Before you can work as a mystery shopper, usually you will need to go through a rigorous screening process. Mystery shopping companies want to receive feedback that's as accurate as possible, and they want to ensure that their shoppers are discerning and reliable.
You can even use mystery shopping as a way to earn money while you're on vacation! Read this article for more tips on this topic.
Teaching ESL (English as a Second Language)
While not all freelance writers have experience teaching English, I think we can all agree that we have a firm grasp of the language. With this qualification, it is relatively easy to find remote work as an ESL teacher.
There is the valid argument that while one may be a good writer, it doesn't necessarily mean that he can be a good teacher. That is true, but I know for a fact that teaching skills can be learned relatively easily. A solid understanding of the language and firm grasp of grammar, however, is built on years of learning and experience. If you're patient enough, even without a lot of teaching experience, you can help foreign language speakers learn English.
Here's another article you might be interested in: