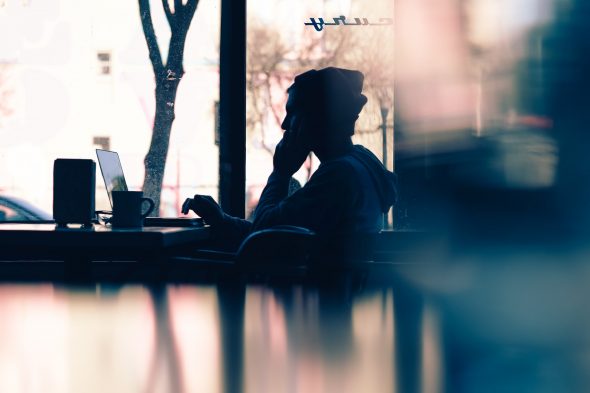 Digital technology has drastically altered the ways in which humans interact, from the gas station to the office and beyond. Increasingly, technological advancements are helping to create an employment landscape that looks vastly different than the workforce of the past. Today, workplace collaboration can be done on a remote basis, and the job search can be done from the comfort of one's living room couch. Freelancers can even become entrepreneurs, taking charge of their own future on both a personal and professional level.
Freelancers go by a variety of names: Independent contractor, gig worker, contract worker. And they comprise a growing chunk of the U.S. workforce. Research indicates that three years ago, 35% of workers were freelancing to some degree, whether on a full- or part-time basis and the numbers have only grown. What's more, if gig work continues on its current trajectory, freelancers will make up the majority of the national workforce as early as 2027.
Employers and workers alike can benefit from freelance work. On the employer end, freelancers provide hiring flexibility and decreased paperwork, and may lower overall operating costs. For instance, less office space is needed when the bulk of employees telecommute, and employers aren't required to offer costly benefits packages to freelancers.
Non-traditional sectors are beginning to embrace the gig economy model, replacing salaried, in-house employees with freelancers and outside contractors.
Click To Tweet
The terms "freelancing" and "gig work" typically bring to mind the scores of rideshare drivers scattered across the U.S., or creative work such as writing or musical performance. But plenty of non-traditional sectors are beginning to embrace the gig economy model, replacing salaried, in-house employees with freelancers and outside contractors, and in greater numbers than ever before.
Why Freelance Work is so Enticing
Some workers end up turning to freelance due to job loss, illness, or a similar reason. But others are part of the gig economy by choice. Traditional 9-to-5 employment just doesn't work for everyone, and freelancing allows for greater scheduling flexibility. Freelancers can work from virtually anywhere, from quaint beachfront towns to major metropolitan centers. Further, freelance workers are in charge of their own workload, fostering career-centric independence.
Then there's the paycheck to consider — according to a 2019 CNBC report, skilled freelancers bring in a median rate of $28 per hour, putting those workers in the top 30% of wage earners nationwide. It's important to note that "skilled" in this case refers to any worker with specialized training, whether that specialized knowledge is gained via educational channels or on the job.
As more and more Americans struggle to earn a living wage, the economic aspects of the gig economy become increasingly attractive to job seekers. According to Fiscal Tiger, the living wage is "the basic income required to cover the cost of a family's basic needs," such as housing, food, and transportation. Ideally, a living wage also gives workers the opportunity to put money aside in a savings account, or splurge on non-essential items periodically.
To bridge the gaps between actual wages (keep in mind that the federal minimum wage remains a paltry $7.25 per hour) and a living wage, many workers turn to freelance. For many Americans, steady freelance work offers a path towards greater self-sufficiency and a living wage. But it's not necessarily an easy path.

What it Takes to be a Freelancer
Despite the inherent perks of freelance work, the harsh truth is that not every job seeker can hack it in the gig economy. Successful freelancers are those who stay motivated and are disciplined enough to complete tasks and projects on time, with little to no supervision.
Some gig workers, notably rideshare and food delivery drivers, at least get the benefit of human interaction during the course of their duties. The social aspects of those particular types of gig work help break up the monotony of the workday, and can even introduce drivers to new cultures or ideas. But for a significant chunk of freelance writers, graphic designers, consultants, and more, social isolation goes with the territory.
Along with staying motivated and focused while on the job, freelancers also need to be prepared for income predictability. Rather than the stability of a steady paycheck from salaried or hourly work, freelance workers sometimes have to wait a long time for payment.
And if a client fails to pay an invoice on time, it's up to the gig worker to track down monies owed. It can be difficult to effectively budget and pay bills on time without the certainty of a recurring paycheck. Freelancers can't always count on outside assistance, such as the COVID-19 unemployment assistance for independent workers.
The Rise of the Gig Economy: How Did We Get Here?
While it feels much like a product of modern society, the earliest mentions of the "gig" economy actually date back more than 100 years. We even have firsthand stories of some of history's earliest gig workers.
In early 18th century Manchester, England, a barber named Edmund Harrold documented his foray into other industries as a means of supplementing his income. At various times, Harrold worked as an auctioneer, wig maker, and book dealer. Modern gig workers who take on a colorful variety of gigs can surely relate to Harrold's ingenuity.
And ingenuity itself is crucial to making a living as a gig worker. For the freelancer, it's not always easy to recognize work opportunities when they arise. Gig workers should always be on the lookout for hidden connections and favorable circumstances that could bring in more work.
For some freelancers, technology itself serves as a catalyst for future job growth and innovation. Take artificial intelligence (AI), for example, the exciting, futuristic tech is effectively changing the way in which companies recruit and hire employees. The final result is that AI allows employers to pinpoint the strengths and weaknesses of every worker, freelancer or otherwise, improving efficiency. In this way, AI is disrupting the employment landscape, seemingly for the better.
In-Demand Freelance Positions in 2020 and Beyond
To some, freelance work is simply a passing workplace trend, on par with mobile job searches and lengthy interview processes. But it would be a mistake to dismiss the impact of the gig economy or its wide-reaching applications across myriad industries.
As we have seen, freelance work is helping to fuel the national economy and gives the national workforce a viable alternative to traditional jobs. In the near future, it's probable that we'll continue to see a variety of unlikely positions filled by freelancers rather than traditional employees. Here are some likely contenders.
Lawyers
Freelance lawyers have the luxury to take on a diverse list of clientele. And they typically find their clientele via digital channels. Like rideshare drivers, who can access apps that connect drivers with those who need a ride, freelance lawyers have similar options, including UpCounsel and Lawyer Exchange.
Freelance lawyers typically set their own rates, which they can post online, alongside their experience and education information. The American Bar Association reports that there has been an increase in demand for freelance lawyers in recent years, on both ends of the spectrum. Lawyers are attracted to freelancing because they can choose which clients to work with, and can give their full attention to every case, from pretrial to settlement. Law firms also enjoy the flexibility that freelancers provide, and are increasingly outsourcing tasks such as writing briefs and posting web content to a growing group of freelance legal professionals.
Project Consultants
Within the world of business, outsourcing is nothing new, and today's freelancers offer a wide variety of diverse experience and skillsets. For targeted or niche projects, it may be in the best interest of a company to outsource the talent required for successful completion. Especially within the business and marketing sectors, members of this outsourced talent pool are known as consultants, although their areas of expertise may vary significantly.
Consultants are involved in nearly every industry, from digital marketing to food service, to some capacity. Those consultants may help fill in the gaps or ensure a smooth transition in the face of a major company change or reorganization. In increasing numbers, consultants work in a freelance capacity. Often, consultants charge a set rate for their services, which may vary based on project scope and duration.
Customer Service Representatives
Generally speaking, the outsourcing of customer service gets a bad rap, but freelancers are set to break into the industry all the same. eCommerce is at the forefront of the freelance customer service revolution, as the flexible subset of the workforce can provide service at all hours of the day. Companies that offer customer service around the clock will greatly benefit from the hiring of remote freelancers.
In the past, before digital shopping and payment methods were prevalent, customer service was a highly personalized endeavor. For this reason, jobs that involve customer interaction aren't typically outsourced. But today's consumer doesn't necessarily expect to speak with a customer service representative either face to face or over the phone. Online communication channels have opened up the customer service industry in a profound way, and freelancers have a big role to play.
Freelance customer service representatives can effectively utilize online communication tools and social media channels to improve customer experience and solve any issues that arise. Additional customer communication channels utilized by freelancers include live chat and email. For many eCommerce business owners, outsourcing customer engagement and communication tasks can be cost-effective and convenient.
Curriculum Development Specialist
Anyone who's ever cracked a textbook has likely wondered who picked it. Was it the teacher whose lesson plans have directed you to read four chapters in one week? Was it the school board? What about your professor? If it was in K-12, it was likely a curriculum development specialist or instructional coordinator.
Traditionally, these highly educated experts were employed directly by school districts, schools, and colleges to work year-round at auditing educational materials and developing curricula for various grades and subjects. However, because of the changing nature of education, enterprising former teachers and administrators are taking their skills from brick-and-mortar classrooms and offices to the gig economy.
Curriculum development is one of the top work-at-home jobs for teachers, and it can be leveraged outside of traditional classrooms as well. Many larger corporations employ both outside corporate trainers and curriculum development specialists to onboard and train their in-house employees.
Final Thoughts
The freedom to be one's own boss is just one of the perks of freelance and gig work. Those who work in a freelance capacity may also find that their work is more fulfilling, and the pay is better. On the other end of the spectrum, business owners may find that working with freelancers improves efficiency and helps pad the company's bottom line. If current trends are any indication, it seems that freelancing has finally shed its longstanding negative reputation, forever altering the way in which Americans work and conduct business.
Featured Image Source: Photo by Hannah Wei on Unsplash