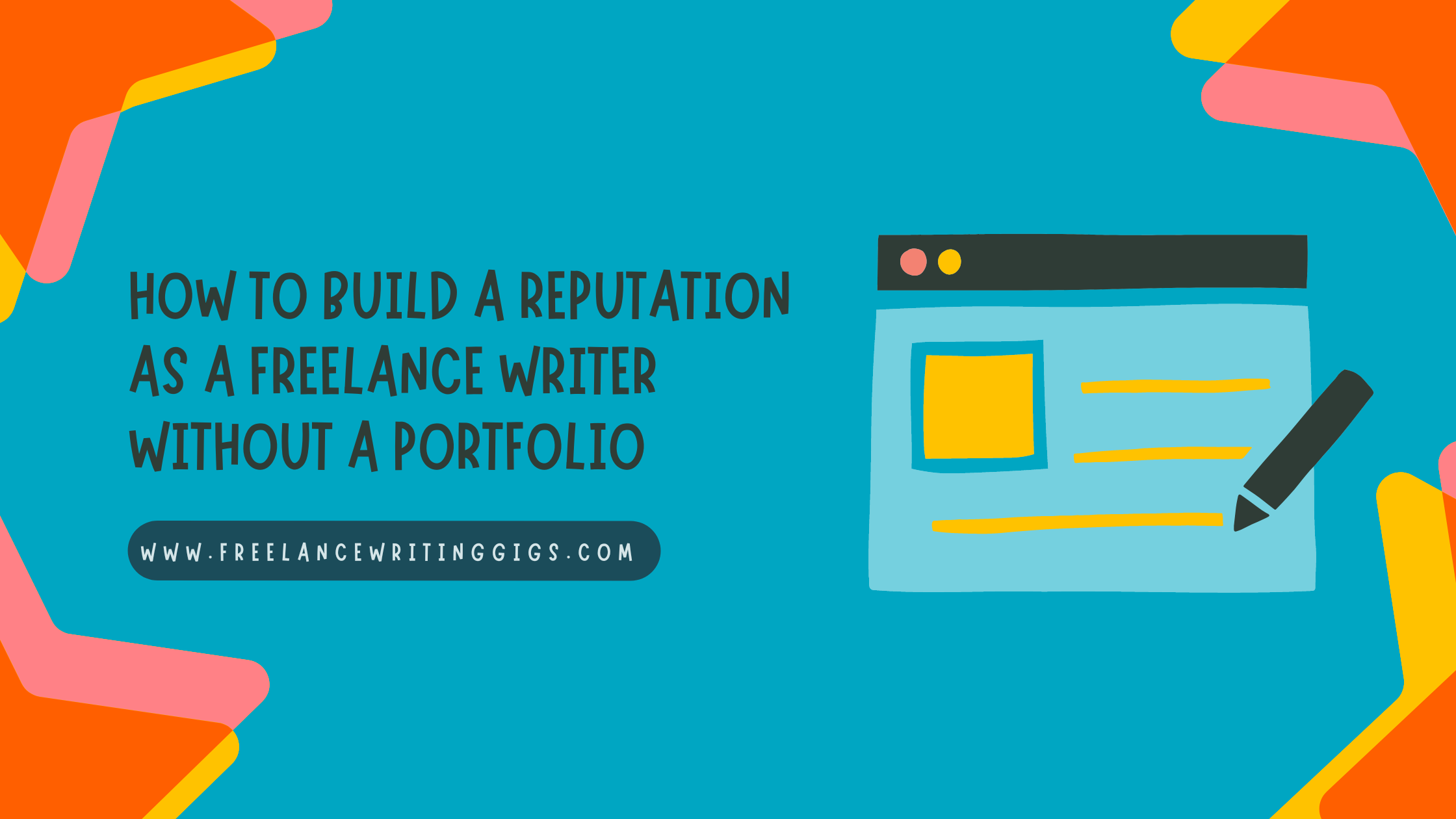 The freelancing boom is in full swing around the globe and it's not hard to see why! Freelancing helps workers ditch routine 9-5 roles to pursue a career that provides complete freedom and flexibility. Just like any business, when freelancing, building a solid reputation is the key to success.
Freelancing holds a wealth of benefits, from flexible hours for working parents to stronger earning potential, and much more. With more workers than ever before taking up freelancing as their main role (around one billion!), it's also interesting to note that:
The latest insights from data specialist Statista reveal that 70.4 million Americans performed freelance work in 2022 (42% of the entire US workforce). By 2028, the number of freelancers in the US is predicted to rise to a staggering 90.1 million:
Can you make a living as a freelancer?
Yes! Being a part of the changing face of labor is an incredibly exciting time in history, but it can also be a daunting prospect—especially if you don't have a portfolio. But many tech-savvy freelancers are taking advantage of other ways to showcase their unique skills and experience to future clients.
A common reason workers turn to freelancing is to achieve a better work-life balance. So, it really beggars belief that lots of freelancers are still using their private number for business calls! 
Thankfully more and more professionals are realizing an easy way to achieve a good work-life balance, whilst adding an extra level of professionalism and reliability, is to get a business phone number. And that's just the beginning of the smart ways you can employ to taste freelancing success. 
How can I succeed in freelance writing?
Freelance writing is a trending freelance role that shows no signs of slowing down any time soon. From digital SEO writers to traditional journalists and reporters, the best freelance writers are great communicators, passionate, intuitive, and hardworking.
It may surprise you to learn that famous authors such as Mark Twain (The Adventures of Tom Sawyer 1876/Adventures of Huckleberry Finn, 1885), J.D Salinger (The Catcher in the Rye, 1951), and Stephen King (The Shining, 1977) all began their writing careers as freelancers.
Still think you've got what it takes to be a freelance writer? Here are some ways to build a reputation as a freelance writer without a portfolio.
How to Stand Out as a Freelance Writer With no Portfolio
1. Sign up to freelance platforms
Online freelance platforms help you to connect with the best companies and find work. 
It's important to remember that with the big freelancer websites comes big competition. So, it's always worth doing a bit of research to see if there's a smaller, more niche platform to make the most of your unique skill set. For example, Contently is a niche website for freelance content writer jobs, where content writers can build a portfolio of their work if they wish.
Talking of branching off into another niche, it could be worth considering technical writing to expand your skills and earning potential.
Some platforms you could look at are:

2. Connect with your network of co-freelancing writers
There's a tribe out there ready and waiting to secure and develop your unique abilities; it's just a question of finding them! 
LinkedIn has become THE place to build your social network and connect with like-minded individuals to strengthen your overall offering. Allowing you to connect with previous clients who can leave reviews and endorse your services, you can publish original articles and engage in discussions to raise your reputation, too.
Join groups on LinkedIn for freelancers and your niche or industry. This will help you make valuable connections and keep you up-to-date on any changes in your field. Make sure you actively participate in the groups by liking posts, asking questions, and sharing links to any online course platforms you've found useful. We recommend:
You can also use online writing communities to build a network of fellow writers. Some examples are:
You could also look to attend in-person events in your area to build a community and make new contacts.
3. Offer to do a paid test
Impressing potential clients for a freelance writer without a portfolio can seem impossible, but it really isn't. For example, you could offer to do a paid test to evidence your skills.
This is a practice that is becoming increasingly popular amongst companies that hire freelance writers, and it's great if you don't have a portfolio. It gives you the opportunity to showcase your abilities and, depending on the company, receive feedback that could be useful for the future.
However, be wary of any companies that request a trial that isn't paid. If you're going to work hard on a piece of writing, you deserve to receive payment. Also, make sure that you're not undercharging. Know your value and don't be afraid to ask for the amount you feel is appropriate.
4. Offer a discount on your service
Offering a discount on your service can attract more potential clients, too, often boosting brand reputation and building customer loyalty in the process.
You could offer a discount on the first project you work on for a client, but make it very clear that this is a one-time introductory offer and outline what your standard rate will be going forward. By doing so you protect your brand and you don't undervalue your work. 
5. Be active on social media
Regularly posting across a range of social media channels can have a real impact on raising your exposure as a freelance writer. This could mean posting once a day or every few days. How often you'll post will depend on you. The important thing is to be consistent and find a schedule that you can easily maintain.
Social media allows you to reveal the human side of your brand whilst establishing yourself as a thought leader within your specific niche. As we've mentioned before, LinkedIn is a platform to focus on. It'll help you build your network, putting you in contact with potential clients as well as other writers. 
You could also look at joining Instagram and Twitter. Both are great ways to build your community and get your name out there. They're also great mediums to communicate your rebrand or any other developments you want to share. 
Using hashtags, joining relevant groups, and commenting on reputable posts related to your writing niche will help to raise your profile even further. Posting about what interests you will allow you to cultivate and develop a worthwhile following. 
To help drive more traffic to your website make sure you add links to your website in your bio and to each post. You could also include links to your other social media platforms. You want it to be easy for potential clients to find you and get in touch.
6. Learn from other freelance writers
Social networking also provides the perfect opportunity to learn from and work alongside fellow freelance writers. 
Involving very little outlay, social networking has become a valuable tool for savvy freelance writers to master best practices through collaboration and build a virtual portfolio in real time.
Most freelance writers will understand the position you're in and will be keen to help. Reach out to those you've built a relationship with and ask for feedback on your writing. You could also ask for advice in approaching clients or any courses or tools they find useful. 
They may even be able to vouch for you to a company they've worked for. Wait until you've built up a relationship with a writer before asking them to do this. And, always make it clear that there is no obligation if they don't feel comfortable.

7. Work with fellow freelance writers as a subcontractor
Another way to gain valuable experience and grow your freelance writing business without a portfolio is to work as a subcontractor. Not only can subcontracting boost brand awareness, but it could also mean more money.
You can look for opportunities on freelance job platforms or get in touch with writers you know. They may have opportunities for you or know of others who do. You could even post a message on some of the networking platforms we mentioned above. By doing so, you let others know you are open to collaborating and possibly making some new contacts too.
8. Be open and honest about your skills and capabilities
Being upfront and honest about your level of experience is crucial for building strong relationships with potential freelance clients. 
If you don't have a portfolio, provide relevant qualifications, and pass on reliable references who can back you up. 
For example, you may have completed courses in SEO marketing or in the niche you specialize in. If you haven't completed any, don't worry. There are plenty of free courses available such as those by HubSpot. They offer a range of free certifications that could help give you the edge.
Once you've completed a project for a client, ask if they would be willing to provide a reference in the future. These will be invaluable in demonstrating your skills and capabilities to future clients. 
If you don't have any references for your writing, concentrate on those that can attest to other skills you might have, such as your reliability and conscientiousness. These could come from previous employers, academic tutors, or any volunteer work you might have completed.
Above all, be positive and focus on what you can do rather than what you can't.
Build your credibility as a freelancer
As you can see, there are many ways to strengthen your credibility as a freelance writer without a traditional portfolio. Being open and honest about your skills and capabilities, liberally sprinkled with a pinch of digital fairy dust, really does work wonders!
With more freelance writers than ever before, it's time to do what you do best. Harness the power of your creativity and you're sure to stand out from the expanding crowd.
Carefully craft your freelance career with the tips we've covered, and, above all, be confident and let your personality shine through.
About the author
Jenna Bunnell is the Senior Manager for Content Marketing at Dialpad, an AI-incorporated cloud-hosted unified communications system that provides valuable call details for business owners and sales representatives with features like call recording with Dialpad. She is driven and passionate about communicating a brand's design sensibility and visualizing how content can be presented in creative and comprehensive ways. Check out her LinkedIn profile.
Here are some guides to help you when you're ready to build your own portfolio:
A Guide to Building a Freelance Writing Portfolio for Beginners