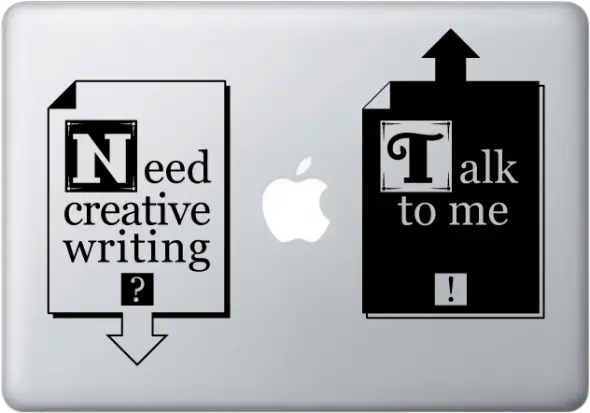 Let's face it. Freelance writing is a business, especially if you do it full-time. That means you need to deal with all the aspects of running a business, just like every other company – big or small – does.
Depending on your location, this may include:
Registering a business name and getting a business permit.
Keeping track of expenses and income.
Filing taxes, which entails knowing what laws apply and what deductions you can make.
Promoting your business.
Regarding the last point, there are various ways you can promote your business – blogging, content marketing, social media marketing, and having your own online portfolio. Then there is the often overlooked method of real-life promotion.
Since we work online, we sometimes forget that there is a host of potential clients that you can acquire offline.
If you regularly work at a coffee shop, for example, there are probably some people who can use a freelance writer for a project. But you can't just go around asking people in a coffee shop if they want to take on your services, can you? Nor can you approach people and hand out your business card. (Well, you can but that is probably not the best way to do it.)
A great alternative is to advertise yourself and what you do by using your laptop as a platform.
Think about it. People can't help but stare – or at least take a look – at the laptops of those who are in a coffee shop. They may simply be glancing around, or they might be curious as to what you're doing.
Whatever the case may be, you can take advantage of that human tendency by using decals or stickers specifically designed to promote your business.
That's where startup Coffee Shop Freelancers comes into the picture.
They are introducing what they describe "a new way of networking" by designing and creating stickers that advertise what you do and include a call to action as well.
To get the word out, and to give the FWJ community a chance to try out their products, Coffee Shop Freelancers is giving away two laptop decals. Take a look.
Without you having to "violate" other people's personal space, you are still able to promote your freelance writing business. Whether you work at a coffee shop or a co-working space, these decals will help you get clients in the real world.
How to win
We're giving away these two decals to two lucky FWJ readers. Just follow the instructions in the Rafflecopter widget below, and you're good to go.
Some important notes:
Even if you don't win, there's still something for you. Simply visit Coffee Shop Freelancers, and subscribe to their mailing list. You will then automatically receive a 20% discount code upon launch. Additionally, you get automatically enrolled into more contests and giveaways.
The giveaway is open to everyone worldwide.
The giveaway starts today, January 12 and ends on Friday, January 16. The winners will be announced on Monday, January 19.
You can tweet once day all week to get more entries.
Happy tweeting and commenting. Good luck!