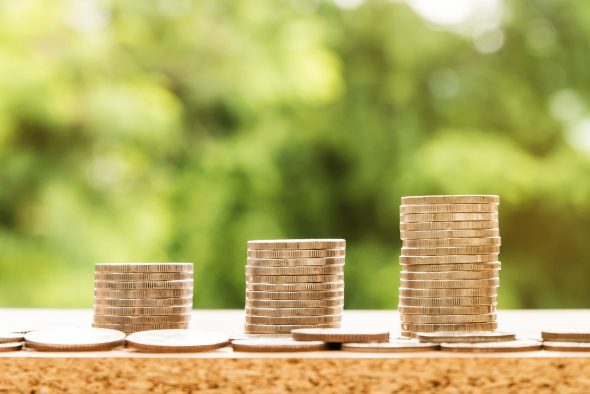 The freelance economy is booming right now, and more than 56 million Americans do freelance work on a regular basis — however, that doesn't mean all of them are just focusing their efforts on writing and blogging.
If you're a freelance writer, you know how competitive the industry is right now. You may also feel that your freelance writing career might never be a steady job, as there is a lot of downtime between clients and incoming work.
With this in mind, you might even be looking into other ways to supplement your writing income. If that's the case, the internet is once again your best friend.
Today we are going to take a look at some legitimate side jobs you can start earning money with, while not having to leave your house or give up on your freelance writing journey in the process.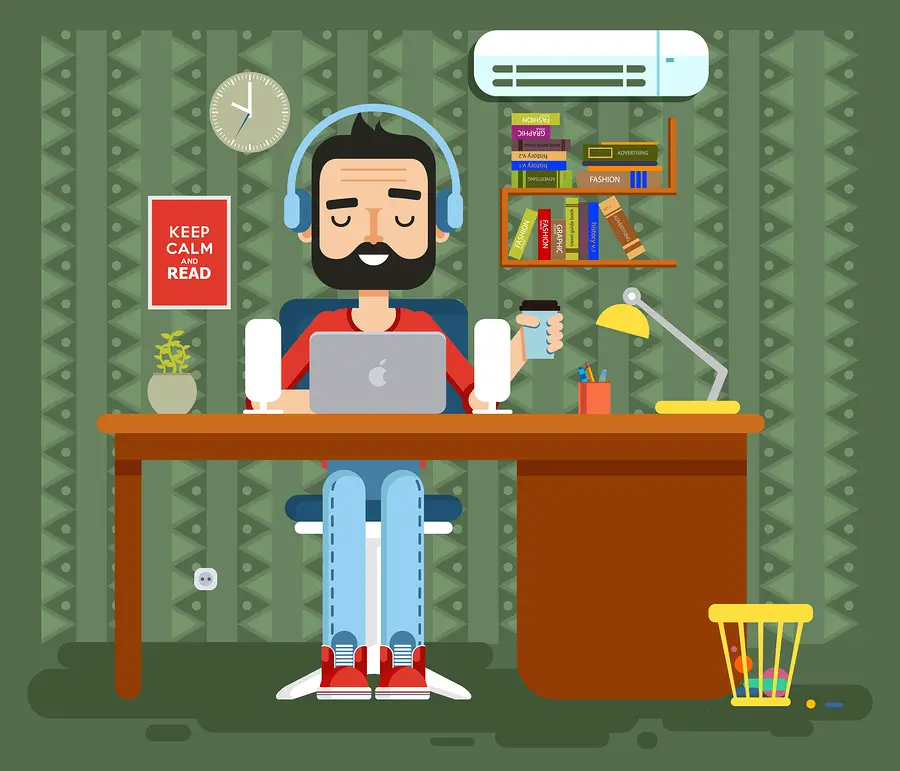 Be a Virtual Assistant
If you enjoy helping others and have a knack for organization, working as a virtual assistant might be a great option for you to consider.
Virtual assistants work from home and help people manage their schedules, respond to emails, and handle other administrative tasks. In most cases, all you need to do this job is a computer, a smartphone, and good internet access.
In fact, ThePennyHoarder came out with their own useful resource and list of seven different areas of expertise virtual assistants are being hired for:
Proofread Blog Posts
Format Posts in WordPress
Manage a Blog Editorial Calendar and Brainstorm Headlines
Curate Content for Social Media
Create Landing Pages
Format Email Newsletters
Provide Customer Support
Lots of virtual assistant work is part-time, so it's easy to fit in along with your writing and any other freelance work you might be doing.
Start a Blog of Your Own
More often than not, a good majority of the freelance writing that you are doing for other clients and brands, will likely end up on their website or blog.
If you are a seasoned freelance writing and already have a good understanding of SEO and how to write content than ranks in Google, you might want to consider starting a blog of your own.
The great thing about having your own site property, is that it's something that can grow into much more over time.
With your own site you could further improve your personal branding and show off your expertise to bring in new content writing clients, or you could create a niche specific site and try to make some money with it.
Some of the best methods for making money with a website or blog are affiliate marketing, Google Adsense, or creating your own digital products and services to sell.
Another hot topic to point out in reference to starting your own blog and following online, is that this process is actually gaining a lot of steam through social media right now. With platforms like TikTok and Instagram giving users access to billions of views and impressions, more people are looking to get famous and become influencers within their own niche market.
A perfect example of this is Kyle Jenner, who was able to create a billion dollar empire, simply because of her massive following on social media and her celebrity status. Yes… she does have a lot of advantages, but even getting started with just a few hundred dollars in earnings is a great goal to go after.
Work as a Proofreader
As a writer, you likely have above-average knowledge of grammar rules. For times when your writing work is slow, why not earn money by proofreading other people's writing?
There are lots of people out there who need help improving their written content, whether it's for a school assignment or for their website.
Try listing your proofreading and editing services on a site like Fiverr to earn some extra cash and develop another valuable skill. Another option is to visit the contact pages and online forms from other sites and sending them a quick email to see if they are in need of proofreading services. This might seem a bit obtrusive at first, but it is one of the most effective ways to reach out to new potential customers directly, while also showing them you mean business.
If you don't want to list your services publicly or feel that would lower your hourly rate, the option is also there to visit top websites and blogs and contacting the site owner to let them know about any errors on their sites. This could then lead to new freelance writing work and also as a paid proofreader.
Try Virtual Bookkeeping
There's a stereotype that writers aren't good at math. If you're looking to buck that stereotype and are good with numbers, though, you could earn a decent amount of extra money working as a virtual bookkeeper — upwards of $18 to $50 per hour for some of the top virtual bookkeepers online.
There are a lot of entrepreneurs and freelancers out there (including freelance writers like you) who need help managing their money. By setting up a virtual bookkeeping business, you can supplement your income while helping others keep their finances in order.
Sites like AccountingDepartment.com, Bateman & Co., and Belay Solutions, all specialize in helping in the process of connecting businesses with virtual bookkeepers around the world.
Tutor Children Through Legitimate Platforms
Lots of parents are looking for tutors for their children, however, the concept of looking around for someone in your area to come and visit your home is kind of 'old world' thinking. This is especially true of parents who want their children to learn how to read and write English, while possibly not having the time to teach them on their own.
If you want to spread your writing knowledge and help children at the same time, working as an online English tutor could be a good fit for you.
There are lots of businesses like VIPKids that pair tutors with students looking to learn English. Their site features an hourly rate of up to $22 per hour, plus referrals, incentives, and other opportunities.
While this likely isn't something you can scale into surpassing your freelance writing or designing income, it's definitely something that could generate an extra few hundred dollars per month.
Take Online Surveys in Your Spare Time
Believe it or not, but all of those ads online for 'getting paid to take surveys online'… they are actually real and do pay out millions of dollars every month to their site users.
The majority of these survey sites are run by big data companies and work with other brands and agencies around the world to try and create better ad campaigns, while also collecting user data for better interest and demographic targeting. At the same time, they are collecting new data all the time and are often working with big name brands to get feedback on different products and services.
For example, there are surveys that ask all kinds of questions about things like your lifestyle and your habits. Lots of survey sites will pay you to complete these surveys from the comfort of your own home, too — however, I wouldn't jump into this space thinking you are going to make thousands of dollars per month.
In most cases, you will need to complete a decent amount of surveys to make good money, but there are definitely a lot of survey reward sites out there, so they are worth checking out if you are looking to make some extra money in your spare time.
Some pay in cash through PayPal and others will pay you in gift cards that you can use for things like groceries or shopping on sites like Amazon.
Try These Creative Ways to Make Extra Money
If you've worked as a freelance writer for a while, you know that there are times when money is pouring in and times when it comes in as more of a drizzle.
If you're looking for some creative ways to make extra money during a drizzly time, these are all great options to try.
The great thing about the internet is that there are new opportunities all the time, and even if a market is saturated, those who put in the time and effort will often see the best results.
Focus on your freelancing business as your main priority, while also exploring any new opportunities with each of the methods listed above.