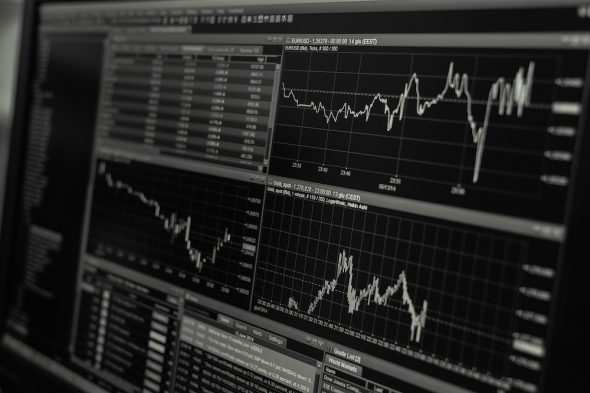 Over the last couple of years, the freelance and digital nomad movement have proven to be some of the hardest working, innovative, and inventive group of people out there. Most of them are driven by an urge to explore and live life to the fullest, while also running successful freelance careers and even start-ups.
However, and as we all know, the life of a freelancer and especially a traveling freelancer is far from perfect, and all too often the lack of income is the biggest hurdle. Therefore, this lifestyle often makes people creative in the ways they make money.
One of the latest trends is day trading and if you've been thinking about combining your freelance writing with trading, you've come to the right place.
Below, you'll find the pros and cons of mixing freelance work with trading, while on the road.
What You Need to Start Day Trading
Before we look at the pros and cons of day trading as a freelance writer, we need to explain what you need to get started. Besides knowledge and practice, there are certain software and devices that you need to invest in.
A trading platform where you will open and close your positions, analyze the markets, and handle all your transactions. Find

a suitable platform and broker here

.

An understanding of how financial markets work and how to properly analyze them in search of value. This is best learned from other traders through books, trading courses, webinars, etc.

Access to a demo account. Most of the top online brokers for day trading offer demo accounts where you can trade using virtual money. This means you can practice trading without risk but under real market conditions. There is no better way of learning how to read graphs and trade.

A solid budget is a necessity. Budgeting is a large part of trading so you'll need to figure out how much you can afford to spend as well as how much you need to actually make a liveable profit. Also, never trade with money you can't afford to lose!

A computer and/or a smartphone to handle all your trading. Some people do all their trading on handheld devices, but if you really want to trade proficiently, you'll need a good computer, preferably then one you already write on.

Patience, patience, patience. Learning how to day trade is a project that requires a lot of time and practice. Don't expect to be making a profit from the start.
Pros:
A lot of money to be made
The main benefit of day trading and the reason most people do – and fantasize about – it is the huge amount of potential money to be made. There is no cap to how much you can make as a day trader, and for those that make it, the financial freedom is complete.
Remember thinking that freelancing would be working on your own? I think we all do. Then we realized that we're basically still working for others, the only difference is that the client-freelancer relationship can feel very different from the boss-worker relationship.
That being said, as a day trader, you will most definitely be your own boss at all times, unless you're hired to trade for others, that is.
In fact, the only thing you have to adapt to as a trader are the exchanges' opening hours.
Intensified freedom on all levels
For many, the opportunity to make a lot of potential money all on your own is the perfect representation of financial freedom, and I couldn't agree more.
The amount of money that can be made from day trading is more than anything you've imagined, and if you put your heart into it, you could end up changing your whole life.
Cons:
Naturally, the biggest risk of trading is that you can lose it all. That is why it's not recommended to pursue this idea unless you have the funds to support you or the work to keep you afloat when needed.
Also, never forget the golden rule of trading, to invest money that you can't afford to lose. And make sure you actually spend the time learning how to trade before starting. A good start is to use online trading resources but there are also other books, courses, and more on the subject.
Time zone and trading regulations
One major inconvenience with trying to survive as a traveling trader is time zones.
Would you like to trade American stocks while traveling in Asia? Thanks to the +/- 12-hour time difference, you'll have to do your trading in the middle of the night when the stock exchanges are open.
Lastly, don't think that day trading is "an easy way out". Learning how to trade to the point where you make a profit is a multi-year project where you'll most likely be losing more than you make. Not to mention all the time you will spend trading once you've mastered it.
In fact, day trading is nothing more than another job with the potential of making a lot of money somewhere down the line.