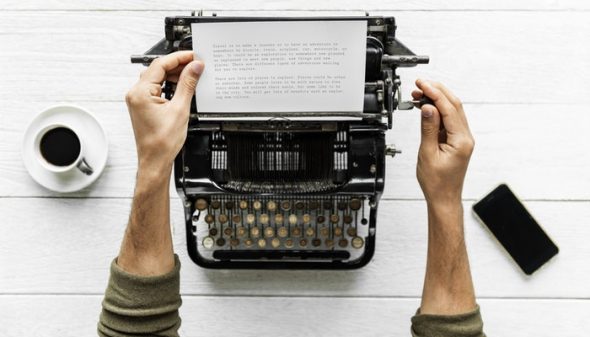 Being a freelance writer can be an incredibly fulfilling job, especially if you enjoy what you do. Yet it means more than just writing, so it can often be overly demanding too.
You will be expected to also take on a little bit of everything, from being your own agent and developing a marketing strategy, to knowing your accounting basics and keeping up to speed with new software. But above all, you will be asked to manage your clients' expectations on a daily basis. Here are some qualities clients always look for in freelance writers.
What are the qualities clients look for in freelance writers? #freelancing #freelancewriting
Click To Tweet
1. Reliability
One of the most important aspects of working directly with a client is making sure that they know they can rely on you. Many freelancers work hard to develop long-term working relationships with clients – but clients are just as eager to hold on to freelancers they can trust so that they can avoid the pain of working with new people every time. Demonstrate to your clients that they can count on you by communicating your availability clearly, responding to work enquiries and emails promptly, and always sticking to the deadlines.
2. Good Rates
Being a freelancer means you are in free competition with countless people who would like to take on the same assignments, and it inevitably means that sometimes it will come down to your rates. Freelancing is usually embraced more by younger generations: a study has shown that 47% of Americans aged 16-21 and 43% of those aged 22-34 are freelancing, as opposed to 34% for those between 35 and 44 and 38% for those older than that, while 51% of freelancers work part-time.
This means that it is very often younger colleagues you might be competing against, who are more eager to drop their rates to enter the market. Resist the temptation to go too low and set your rates according to what is expected from writers with your background and experience. Try to maintain some balance by keeping them affordable, though, and consider offering discounts to long-term clients now and then.
You will find more infographics at Statista
3. Accept Feedback
Clients expect to work with someone who knows how to carry themselves and knows how to respond to the client's feedback. This sometimes might mean that you have to accept criticism and take responsibility when things went awry. Do not shy away from that, and the client who knows a professional will respect you more.
Other times you will need to take a stand for how you approached an assignment, so make your case politely but assertively to be persuasive. A golden rule to keep in mind is that whenever there's a problem it's good to take ownership, apologize and explain what steps you'll take to ensure it doesn't happen again. 
4. Confidentiality
Freelance writers often work with information that hasn't been revealed to the public yet. As a general rule, your clients expect you to know how to keep the information sent to you confidential and safe.
However, that doesn't just mean trusting you to not disclose it to third parties. It has to do with keeping their data safe too, but taking the time to ensure that you have a data security strategy in place and that information stored on your computer or network, including sensitive data, cannot be easily accessed by hackers. 
5. Professionalism
Being a freelancer means that sometimes you have to put in all the effort of making sure that your clients view you as a professional – something that would in large part be taken care of by your company if you were not self-employed. Take good care of your professional and social media pages, as these are the front door for prospective clients, who expect to see the very best of you when they are considering whether to hire you. Once you have that gig though, ensure you always conduct yourself in a pleasant but professional manner in communication with them too.
Striking the right tone with clients can often be tricky, so a rule of thumb it is also important to remember to adapt your approach to each client. This is much easier after you have already worked for them on a couple of projects – and then you can really understand what they value most.