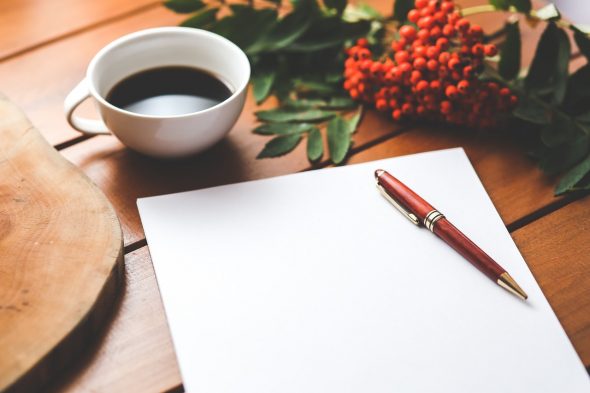 Before beginning your freelancing journey, you might think you need a special education to land a gig. The truth is, all you really need is the ability to write well and the research skills to fill your articles with helpful information.
The great thing about freelance writing gigs is that you can land clients with little experience as long as you know where to look.
Whether your background is in journalism, accounting, or dog walking, chances are someone is looking for your expertise. But what if you have a degree? Does that give you a leg up in the freelance writing world? The answer is sometimes because it depends on what the client is looking for in a writer.
What Do You Need?
Since you don't need a degree to land a freelance writing gig, what do you need? The first things you need are writing skills and an internet connection. Once you've searched the internet for a potential writing position, you have to apply with either a resume, a portfolio of your work, or both.
You should tailor your resume to highlight your writing background, your relevant work experience, and your education. Your education is especially important to mention if it relates to the gig to which you're applying.
For instance, if you want a writing gig with an online magazine like Psychology Today, and you hold a PhD in Organizational Psychology, including that information on your resume will make you stand out.
Also, when submitting your portfolio with your application, include pieces relevant to that particular gig. If you've written about pet care and you are applying to a dog site, be sure to include those pet care pieces in your portfolio. But, if you've written about skeet shooting, those pieces are not relevant, and you should leave them out.
You want to include the most relevant information about yourself to showcase your qualifications for the freelance job. 
What Else Do You Need?
Although you don't need an office, you do need an area where you can concentrate on your work. Some people need background noise to produce their work, and some people require complete silence. Decide whether you need noise or quiet and set up your workspace accordingly.
Freelancing involves multiple clients, writing styles, expectations, and deadlines, so you will need some way to organize your work to get it all done. Some freelancers use software like Trello to stay organized, while others use an online spreadsheet or a paper calendar to schedule their work. Whichever method works for you, be sure to have a set up before applying to freelance writing gigs because work can roll in fast, and it's easy to lose track.
The last thing you need is perseverance. When applying to freelance writing gigs, you will face many rejections, and sometimes you won't receive a response at all. The best thing to remember is freelance writing is a numbers game, and you just need to keep applying until you find the right clients for you.
Start Your Freelancing Job Search
If you want a career in freelance writing, remember that it doesn't take any single set of skills to succeed. There are a variety of positions available, no matter your background or education. All it takes is good writing and organizational skills, a bit of confidence, and research abilities to produce a quality product.
If you have experience in a certain niche, that may put your application on top of the pile. So, if you want to find the perfect freelance writing gig for you, take a look through this week's postings and take the plunge.