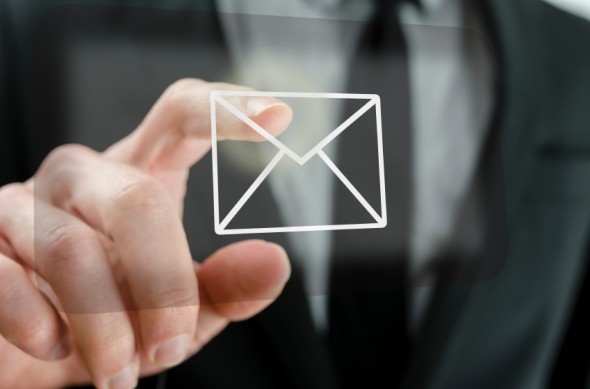 Content distribution forms an integral part of your content strategy. You want your content to get consistent views and rank well for SEO. To achieve this, you'll need to focus on how you distribute and promote your content. 
What is Content Distribution?
When we say content distribution, we mean how you get your content in front of your audience. This includes:
Physical and digital delivery methods

Paid and unpaid advertising 

Promotional channels (e.g., social media)
For a self-employed content creator like a freelance writer, where your content appears can make a big difference to impressions. 
You won't always be in control of every aspect of distribution. However, there are still ways you can positively affect content distribution as a freelancer. Starting with ensuring content is well optimized for SEO purposes. To optimize your content, you need to know what type of content you're working with.
11 Types of Content For Distribution
There's no shortage of content in the online space. From large-scale video platforms like YouTube to small business blogs. Each type of content has its own set of best practices and its own market to compete in.  
For a freelancer, it's important to understand the specifics of your type of content. Your clients will expect you to produce content to their own guidelines. They'll also expect you to have a good grasp of the other content competing in your market sector.
Common content types include:
Videos

Ebooks

Podcasts

Newsletters

Blog Posts

Checklists

Infographics

Research Studies

White Papers and Guides

Product Landing Pages

Case Studies and Success Stories
These 11 types make up the vast majority of content you'll find online. Which type of content you're creating will determine which distribution channels are most appropriate. 
3 Distribution Channels 
There are many channels of distribution, but they can all be broadly separated into three categories. These make up the platforms where you share and promote your content. 
1. Owned Channel
These are channels you control. For a freelancer, this could mean your social media account or your personal blog.
Your content here will include your blog posts, videos on your YouTube channel, or podcasts. For your clients, this could also include product landing pages, research studies, and guides.
2. Earned Channel
These are channels that are open to your content and which will cross-promote you. This could be other bloggers or your community. 
Content in earned channels will vary. Informative and authoritative content is important for generating links. 
For your business clients, their earned channels will include newsletter email lists, as well as backlinks. 
3. Paid Channel
Paid channels are where you do your paid advertising. If you take out Google Ad space, or you pay for social media promotion, for example.
Paid channels can also include business partners who you pay to promote your content. 
7 Steps to Create a Content Distribution Strategy
Creating a winning content strategy requires research and planning. Once you've implemented your strategy, you'll also need to monitor your content's success. Here are the key steps in creating, implementing, and optimizing your content strategy.
1. Conduct Audience Research
To effectively promote your content, you need to know your audience. Audience research can help you identify the communication channels they prefer. Research what your audience will be looking for when they see your content. Are they looking for a guide, do they want to buy something, etc.?
Consider the demographics of your audience. Different groups will respond to different forms of content. They might also favor different channels of engagement. For example, your older users might use Facebook while your younger audience might prefer TikTok.  
2. Examine Published Content Performance
Analyze the performance of the content you've previously published. Look at content types and topics that have been successful. Audit your content and make sure that these older pieces are in line with your new distribution strategy. 
Use software tools to help you identify gaps in your content. Perform keyword analysis and assess the impact of your previous content. This will give you quantifiable data to inform your strategy. Consider using website personalization tools to optimize your site.
3. Plan and Start Content Creation
Use the information you've collected to help you plan your content. Look at what your audience wants and what content you have that will engage them. Try promoting existing content in new ways if it still has potential for engagement.  
Create an Editorial Calendar
An editorial calendar can be a really handy way for a freelancer to keep track of content. They're easy to create using a calendar app or even a spreadsheet. 
Keep a note of the content title, type, keywords, deadlines, clients, and channels. This can be a big help when you're working in a remote environment with virtual staff.
4. Select the Right Distribution Channel
The type of content will affect both the best distribution channels and the best promotional channels. For example, you might want to build hype around your next big video release date with some paid promotions. 
This is a great way to get eyes on your channel. After the initial interest, though, paid promotion will be less worthwhile. It might make sense to switch to a more cost-effective social media marketing strategy.   
5. Choose the KPIs to Measure
Which KPIs you choose to measure can be important. Click-through and conversion rates are fine for ads. Editorial content is better judged by impressions or social shares. Your KPIs will depend on the goals you set for your content.  
6. Distribute and Promote Your Content 
Now you're at the stage where content is published. Pay attention to how and where your clients promote your content. Look for opportunities to cross-promote and distribute your content. 
It might be a challenge when you only meet clients through your virtual phone app. Collaborative promotion efforts can make the most of limited resources, though.
7. Measure Content Performance
The job doesn't stop once the content is out there. You should continually measure the performance of your content. Adjust your strategy as necessary based on content performance. 
Key Takeaway
It's not just the quality of your content that matters. The ways you distribute and promote your content will make a huge difference in audience engagement. 
Freelancers need every advantage they can get in a competitive market. Planning and optimizing your content strategy can give you the promotional edge you need. 
About the author
John Allen is the Director of SEO for 8×8, a leading communication platform with an integrated contact center, IP conferencing, voice, video, and chat functionality. John is a marketing professional with over 14 years experience in the field, and an extensive background in building and optimizing digital marketing programs across SEM, SEO, and a myriad of services. This is his LinkedIn.