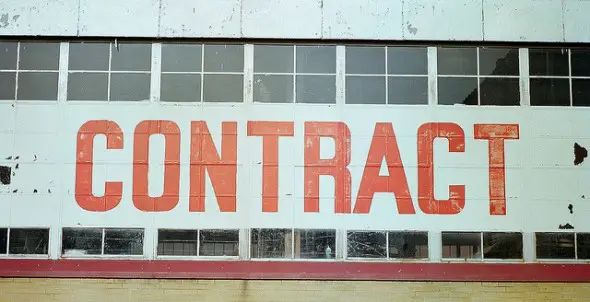 One of the thorniest and most uncomfortable issues freelancers routinely face is the issue of contracts when it comes to getting jobs.
Part of it is because, as freelancers, we often take jobs with people know, trust and are good friends with. Other times it is because clients have urgent needs and there may not be enough time to hammer out a formal contract before the deadline passes.
However, this is almost always a bad idea. Taking jobs or receiving work without a contract is a grave disservice to both sides. While contracts may slow things down and cause brief moments of tension in the short term, they can help things run much more smoothly and perventing much bigger problems down the road.
If you're taking jobs without a contract, especially on recurring gigs, you may be setting yourself up for big problems down the road and, if you're a client reading this, the lack of a written deal can come back and bite you too. Need a reason? Here are seven good ones.

1. Exclusivity and Licensing Questions
As a freelance writer, are you allowed to take a work that you wrote for a client and sell it again to someone else? What about just use it on your own blog or put it up as a sample work? If you don't have a contract you simply don't know and, to avoid creating conflict, you need to ask permission for each use. However, writing in the terms of exclusivity into a contract, including what rights the buyer is acquiring in a work, how long those rights take effect and what the writer can do with the work are all good steps to preventing these potential headaches.
2. Right to Attribution
Is a piece a work of ghostwriting or will you be attributed for your work? If you are to be attributed, how will it be done? Will you get a link to your site and how long will it remain active?
Without a contract these are questions that might not be answered until the work is posted on whatever site it is to appear. This can lead to very nasty expectations on both sides if the expectations are different.
3. Payment
Determining payment is more than just how much will be paid for the work(s). It also includes when it will be paid and by what means. If the writer is expecting a PayPal transfer within a week of the work being submitted and the client is wanting to pay by check within 30 days, it can lead to arguments.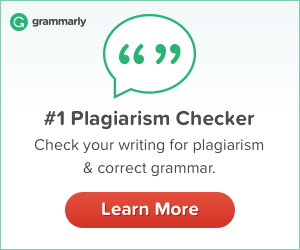 4. Plagiarism/Authenticity Guarantees
This is more of an issue for the client, but what happens if the work a writer turns out to be plagiarized or otherwise not their own? What recourse do you have in that event and what constitutes such unoriginality. For example, can a writer subcontract out a job? These are all questions a good contract can and should answer.
5. Jurisdiction
In most freelance writing jobs, the two parties are not in the same geographic area. That means, should a dispute arise, one of them will have to file legal action in the other but where should it be filed? A contract lays out what jurisdiction applies and one party usually agrees to submit to the jurisdiction of the other, making things much more straightforward should legal action become necessary.
6. Attorneys Fees/Court Costs
This is an important one for writers. One of the reasons some clients don't bother paying for works they've contracted is that the small amount of money the contract is for, at least in most cases, is not worth seeking out an attorney and filing suit for. However, if a contract makes a provision for reasonable attorney fees in the agreement, then the game changes and it becomes financially worthwhile to take legal action and, perhaps even more importantly, makes it much riskier for the client not to pay.
7. The Entire Idea of an Implied License/Contract
The biggest issue with working without a contract is simply this, if there is a dispute about what was meant or how it was executed, if there is no printed contract the judge has to make a determination as to what both parties intended by looking at their action and what was said (either via email or means of communication). This means that a judge can rule you gave away rights to your work that you never intended to, making it a far worse deal for you.
It's Time To Start Using Contracts
The simplest advice I have is to go ahead and find a good stock freelance writing contract, customize it to fit your needs and then have it ready. When you have a new client who is interested and they do not have their own contract they wish to have you follow, you can provide this as a template and then, once everything is agreed upon, use a service such as EchoSign (now acquired by Adobe) for quick online signing of the contract.
All in all, if there isn't much disagreement over the terms, the process of getting a deal signed formally should take only a day at the most, a few hours if there is a rush and both parties are committed to getting it done quickly.
Bottom Line
In the end, if you're working without contracts, you need to at least have a lengthy written history of the negotiations. Never discuss the agreement by any means that does not produce a paper trail. As bad as an implied agreement is, what's worse is a game of "Who Said What" taking place between the two parties.
But even with that, without a formal contract, the risk of disagreements and messy battles goes up exponentially. Life as both a client and a freelancer is significantly easier and better with a clear contract and, given the tools available to make signing such deals simple, there is little reason not to.
If this article doesn't make you think twice about working without a contract, remember that this list could have easily been twice as long and I haven't even delved into issues such as indemnification, notices of termination and other issues that are standard in any good contract but are not things routinely discussed in negotiations.
So take a few minutes and get it in writing, you'll probably thank yourself in the long run.
Your Questions
Have a question about the law and freelance writing? Either leave a comment below or contact me directly if you wish to keep the information private. This column will be determined largely by your suggestions and questions so let me know what you want to know about.
Disclosure
I am not an attorney and nothing in this article should be taken as legal advice.