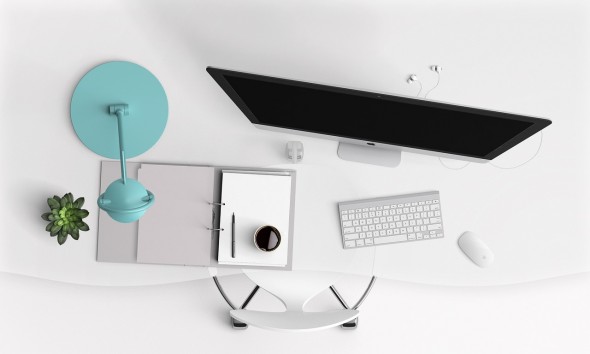 Good writers are not born; they are made through constant practice and the right opportunities that nurture growth and learning. As a freelance writer, you should always be looking for new writing tips and challenges that will refine your skills. But even the finest of writers will have some "off" days when ideas won't come and words just won't weave a quality piece together.
Whether it's for diversifying your content, managing your time, or quickly assessing the quality of your work, there are several free tools that can help you maintain productivity and keep your creative juices flowing.
Here are the top five free productivity tools that freelance writers can count on.
Free tools for freelance writers
As a freelancer, getting multiple clients for projects can be a double-edged sword. You may have multiple sources of income, but there will be times when their orders would overlap. A revision request may also be made while you're still working on a current project for another client. And if you're still handling your clients' requests through your email inbox, then you're in for a total nightmare.
Seasoned freelance writers use Trello to juggle multiple projects at once without crumbling under pressure. With this free app, you can organize your projects into beautifully detailed "cards" so you can keep an eye on all on-going tasks. Using the drag-and-drop interface, you can easily create checklists, post comments, upload files, add due dates, and tag your tasks with labels. If you happen to manage a team of other writers, you may also use Trello to assign specific tasks so everyone's work will be streamlined.
You can use Trello for as much as you like without paying a single cent. While you can access the full features of Trello through a web browser, you can also download the app for your Mac OS or Windows 10 device.
Evernote is an all-around note taking app that's meant for jotting down and organizing your ideas. For freelance writers, it is very useful for creating outlines of projects; big or small. To aid your research, you can create audio notes, ink or handwriting notes, webcam notes, and so on. You may also use the "Web Clipper" extension for web browsers to easily clip articles and other online resources.
You can use Evernote to organize and keep track of tasks. It automatically synchronizes your notes from all devices, which is extremely useful if you want to capture ideas on the go. Although it's not as quick as Trello when it comes to handling multiple projects, you can write and organize more detailed information for each note
To be more efficient with Evernote as a freelance writer, you should designate specific notebooks for each client to keep your notes and tasks organized.
You may have come across clients who often require you to include images in your articles. As simple as this task sounds, looking for free high-quality stock photos can actually be time-consuming. When you can't seem to find the perfect image for a certain project, you can use Canva to edit images so they could fit a particular topic.
In addition to adding filters and other images, Canva allows you to add text overlays to any stock image. You can use this on a plain stock photo that's vaguely related to the topic. You may also use Canva to create simple infographics and other visual content to improve the experience of your readers.
A lot of freelance writers make the false assumption that a built-in spell checker in a word processing document is enough. However, it is common for these spellcheckers to overlook certain grammar mistakes. So instead of merely pressing F7 as your "proofreading" process, you should use Grammarly instead.
Grammarly can help you detect and correct hundreds of grammar mistakes within a few minutes. It can also improve certain grammar lapses to ensure you achieve the best quality possible with your writing.
Additionally, Grammarly can check your work for plagiarism. Remember that there is a small chance that a phrase will coincidentally match an online resource. But with Grammarly, you can prevent these unfortunate mishaps from ever occurring.
Finally, here is a popular tool that can help freelancers improve the readability of their articles. The Hemingway Editor, also known as the Hemingway App, assesses your work and highlight phrases in different colours. Yellow means a sentence should shorten or split, red means it should be reworded and simplified, and so on. This is an invaluable feature for proofreading.
Conclusion
As a freelance writer, you have your reputation to uphold, so your work should always have consistent quality as much as possible. These tools will help you effectively manage your time and organize your workload; making sure you'll meet all your deadlines. Remember that consistent output is the key to securing long-term clients and prospering in the writing life.