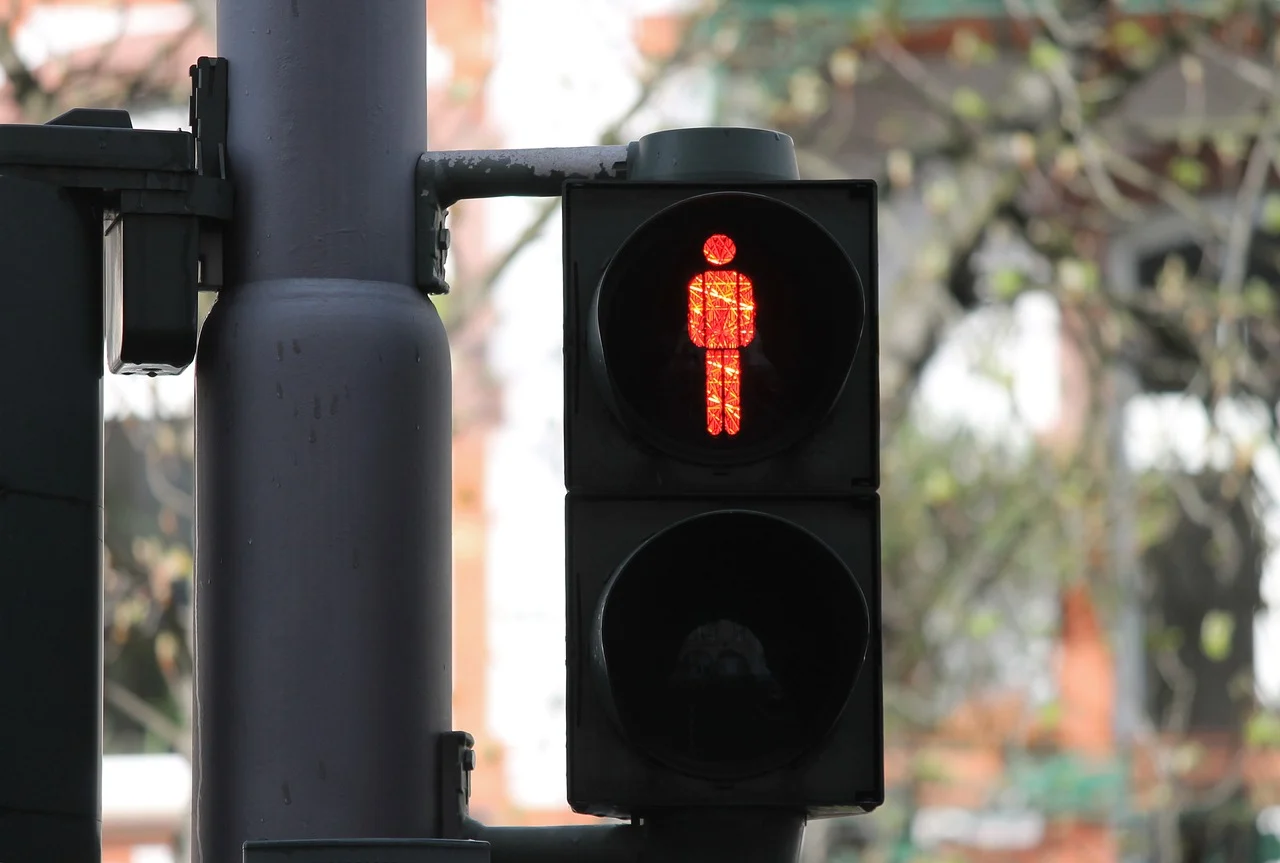 One of the most significant advantages of working as a freelancer is the ability to choose a work schedule that suits you. Working for yourself allows you more time, flexibility, and control over the projects you take on. Indeed, 53% of freelancers say they feel more secure as independents than they did in traditional employment. However, the advantages of self-employment are significantly reduced if you accept every job opportunity offered to you.
To be a successful entrepreneur, it's essential that you know when declining offers is better than accepting them. 
Initially, refusing paid work may seem counterintuitive. As a freelance worker, projects are often sporadic, and your entire business hinges on finding paying clients.  Despite this, taking on too much is a common freelancing mistake. An unconsidered 'yes' can often lead to more negativity than a considered 'no'. 
Learning to decline offers from clients tactfully can help you maximize your potential and take advantage of better sales enablement opportunities in the future.
Why Decline a Client? 
Ultimately, the best reason to decline an offer of work is if it won't help either you or your client succeed in the long term. Consider whether in taking on the project you will be providing the client with your best quality work and if such work will make a good and lasting impression. 
Ultimately, the best reason to decline an offer of work is if it won't help either you or your client succeed in the long term.
Click To Tweet
On receiving a brief, it's critical to stop and consider your suitability for the role before agreeing automatically to the job. Producing content that's subpar and does not reflect your usual standard may have enduring consequences for your reputation, influence, trust, and credibility. 
Failing to deliver on a promise or accepting a job that doesn't suit your particular skills or expertise could cause clients to lose faith in your business. Promising results that can't be delivered effectively does no favors for your clients. Saying no to work that doesn't match your skillset in the short term will allow you to focus on your expertise – and say yes to profitability and success further down the line.

When to Decline a Client 
Even when a project suits your skills, declining an offer can still be the right decision. It's the nature of freelance workers to overcommit in the present, expecting more time to become available in the future. This can lead to overloaded work schedules and even burnout. 
Using organizational resources like a scheduling app can prevent you from overcommitting to projects and improve your overall productivity. Staying organized can also allow you to refuse current work that might prevent you from taking on more important or lucrative opportunities later. 
 Just as a computer may begin to glitch as it reaches its file storage capacity, so a freelancer should be aware that overburdening themself can lead to errors in work and increased stress, anxiety, and fatigue. It's vital to turn down requests from clients when tasks are unachievable or would be overexerting. 
Six Points to Help You Say No
Having established that declining work can be the correct business decision, here are six strategies that will enable you to turn down clients' offers nicely.
1. Make a Sandwich
A tried and tested business strategy for delivering bad news is the 'sandwich feedback technique'. When interacting with clients, it's crucial that you make a positive impression, even when refusing work. 
Whether the potential customer is new or old, negativity could put them off dealing with you in the future.  Maintaining enthusiasm and politeness will help you build a stronger relationship with your boss or client that will span your career.    
Sandwiching a rejection of work between two more affirming statements will avoid hurting your relationships. Consider surrounding your 'no' with two 'yes' comments. Start by thanking your client for the offer of work and end by praising their proposed project. Encouraging and positive interactions will assist in building trust with your customers. 

2. Be Honest
Be honest with your client as to why you cannot fulfill their brief on this occasion. Honesty and a legitimate reason for refusal of a project will help you come across as a credible and respectful business professional. 
Perhaps the client request is unachievable in the allotted time, maybe it doesn't cater to your skillset, or the client is unreasonable in their expectations. In these circumstances, it's helpful to provide feedback. If you're being sought out for your expertise, a customer may appreciate your directness. Indeed, such a response may assist a client in altering their project requests and making them more manageable in the future.
Of course, there may be occasions where honesty isn't the best policy – for instance, if you simply don't get on well with the client! Maintaining good relationships is important, and tact is equally as important as honesty.
Declining an offer of work is a sensitive issue and should be done face to face where possible. However, amid a global pandemic, this isn't always practical. You could instead consider online conference software that allows for video messaging. This adds a more personal touch than written communication through an email or instant message.  
3. Offer Alternatives
Instead of ending your conversation with clients on a rejection, offer some alternatives to their proposal. Suggesting a different route to reach the same outcome, one that works for both of you, is a great way to accommodate a customer's wishes while at the same time creating a plan of action that works for you.
Providing a range of options will help to retain business for your company. If the timeline that's been requested is unrealistic, suggest a more suitable deadline. If the client requires you to work with software you're unfamiliar with, recommend a similar substitute.
Presenting alternatives and reasons for these will help you come to a compromise. For instance, you disagree over which collaborative meeting app to use to communicate about your project, drawing up a glip and discord review might sway your client towards your favored platform. 
4. Manage Expectations
After asking a client to compromise, it's imperative to manage expectations for the project. Follow up continually to ensure you're both in agreement about how each component is to be completed. Keep the customer up to date with your timeline and estimated completion date. 
Additionally, establish what's needed on your side to make the proposal a reality. A good way to keep track of progress and confirm you're both working to the same outcome is to make sure communications are well documented. Confirming receipt of emails will reassure your customer that you're up to date with requests. 
Being flexible in the way you work and demonstrating agile project management as tasks progress will show that you are willing to adapt to suit client needs. This tailored approach will more than make up for any compromise you requested at the job's outset. Providing a good quality of service is vital for customer retention and can see you develop positive ongoing relationships with clients.
5. Refer a Colleague 
Maintaining a network of freelancers or colleagues in the same field enables you to refer a job to someone else when the work isn't suitable for you. This will show a client that you care about seeing their project completed and to a high standard. Whether or not they choose to take up your suggestion, referring a colleague is a more positive response than a firm no. 
Passing on work to others also has the advantage of potential reciprocation. It's a good idea to secure an expansive web of contacts for this purpose, as it will mean more opportunities for work. Maybe you have a friend who is great at writing ebooks, while you're a social media post expert. Networking with them will expand both of your clientele while letting you thrive in your specialism.
An excellent way to sustain communication between yourself and other freelancers in your field is to set up a regular business group meeting together. Here, you can share the burden of work and pick up new clients while avoiding over-commitment and burnout. 
6. Leave No Room for Error
A Guide to Declining Offers From Clients Nicely
Click To Tweet
Finally, no matter your reason for refusing an offer of work, it's crucial to ascertain that your client has understood what the next steps are. Effective communication and project management go hand in hand. There should be no room for misinterpretation, and your client should be clear as to what to expect from you going forward. 
Monitor all your ongoing projects carefully to avoid confusion. Using project management software may be useful to allow you to keep track of client work and guarantee you're meeting expectations.  When you've refused a project, it's particularly important to impress with the next brief you accept.
Move Forward   
While you don't want to be declining offers from clients regularly, saying no occasionally can be the right choice for your business. Avoiding burnout and overloading your schedule can be practical insofar as it improves your efficiency and maintains your reputation for quality work.
You should try to sustain good communication with your clients and be honest and direct when a project isn't suited to you. After rejecting a brief, express a desire to hear about the next employment opportunity and assure the client that you're capable of meeting their future needs. Even in turning down work, making a good impression is essential. 
About the author
Victorio Duran III –  RingCentral US
Victorio is the Associate SEO Director at RingCentral, a small business phone system provider and the global leader in cloud-based communications and collaboration solutions. He has over 13 years of extensive involvement in web and digital operations with diverse experience as a web engineer, product manager, and digital marketing strategist.