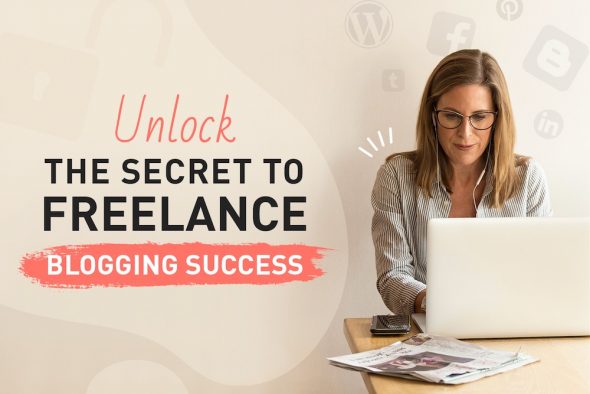 If you're a freelance writer or a blog owner, you can relate to this: you've put in a lot of hard work in writing your article, no matter if it's a 500- or 3,000-word post. You've created well-researched content full of substance and value, and written in a compelling yet easy-to-understand manner but you're still not getting the desired number of readers. How to get traffic to your blog is a perennial problem for the likes of us. Sounds familiar?
Well, for one thing, you're competing with over 4 million blog posts published every day worldwide. But that piece of factoid shouldn't stop you from writing. It should challenge you to do better, and study and analyze the areas you can improve on in your articles to attract more visitors and readers.
This post will teach you the one simple habit you should consistently practice to increase the reach of your articles. By 94% no less! This habit is an effective technique and it's by no means top secret. Yet many freelance writers and bloggers haven't grasped its tremendous power to pull in visitors and lead them to read your blog post. It's simply this: use blog visuals.
Blog visuals come in many forms, and they're not as complicated as they sound. They're images, videos, infographics, data-driven visuals like charts and graphs, annotated screenshots, quotes, GIFs, memes, and more.
In a world where the collective attention span of people shrunk from 12 seconds in 2000 to 8.25 seconds in 2015, the struggle to lure in an audience to click on and read your articles is real. The best content, if presented only in large chunks of text, will never be as exciting as content decorated with visuals. 
Even early studies by the Nielsen Norman Group, a global UX research and consulting firm, found that the average user reads only 20% of the text on a web post, then leaves if the content isn't interesting enough. But add visuals and the desire to read increases to 80%. Other significant findings show that the human brain processes images 60,000 times faster than text and the likelihood of people buying a product increases by 85% after watching a video about it. 
By now it should be pretty obvious that blog visuals play a pivotal role in increasing the reach of your articles. Armed with this info, freelance writers and blog content creators can create work that's more effective in increasing the conversion rates of their clients' products and thus be assured of more work from returning or new clients.
As freelance writers, you'll be ahead of the pack if you include blog visuals in the package you offer to prospective clients. Most clients favor hiring a freelancer that can do the whole project and you can charge a higher fee for it, too. But if the thought of incorporating blog visuals scares you, you're not alone. Several freelance writers and even blog owners don't have the graphic design skills for this and are pressed for time to learn even the basics of complex tools. 
Luckily, online tools are now available that take all the hard work out of graphic design. You can create stunning imagery and high-quality videos in minutes with PosterMyWall, a graphic design website with easy-to-use editing tools, even without any prior design experience.
Visual content comes in many types and you can choose which among them to use in a specific article. Here are the most effective, hence popular in usage, blog visuals for web content.
Blog Headers
Impress the reader right off the bat by using an attractive blog header customized for your blog's theme. The blog header sets the tone for the blog post and hints at the expertise of the blogger. The reader is much more likely to be interested in reading further if they see a customized header than if they see a stock image. You can find stunning blog header templates on PosterMyWall. You can customize the text, fonts, colors, and other elements until you achieve the perfect design for your blog.
Photos
Photos are the easiest visual content to use in articles, yet they have such a tremendous impact. Memory retention of your product is higher by 65% and 93% of consumers say their purchase is influenced by images.
You can use stock photos to make your blog post more consumable, just make sure they are not the overused images that might make your blog post look generic. Original images get better content engagement and you can edit your own images into attractive templates or collages to make them more unique. Here are guidelines for choosing and using photos:
Align your Images to the topic of the post.

Optimize file sizes for specific platforms and for the web to prevent slow loading.

Know the basics of good design; i.e., colors, fonts, etc. 

Use high-quality, sharp, and striking images.

Keep track of the photos you use to avoid boring repetition.
Most of the work can be done for you by PosterMyWall. If you are not familiar with the basics of design, you can simply choose an attractive template to display your photo or create a collage with eye-catching photos from the vast stock libraries in the editor and add or edit any information as needed. 
Note: Images with people up close attract more attention than beautiful scenery. Showing a body part, like a hand or leg with an object gets more engagement than images with full bodies. 
Videos
The rise of video as a marketing tool has been phenomenal. In 2018, it was the type of visual content that marketers claimed had the best ROI among their social marketing strategies. Facebook also uses video retention as one of the essential engagement metrics to measure. 
Freelance writers should take note of the following to increase the reach of their articles and satisfy their clients.
The use of video in businesses has risen from 61% in 2016 to 87% in 2019 as it has quickly become a highly accessible and popular form of content with the increased use of high-speed internet and smartphone.
Forrester Research says video on your landing page can increase your chances of getting on Page 1 on Google. Add to that the findings that 93% of sellers say that a video on social media was an influence on a new buyer's decision to buy their product. Given these stats, you must capitalize on this growing trend and start adding videos to your blog for increased engagement. 
But, let's face it. The act of creating a professional-looking video and uploading them to blogs and corresponding social media pages is terrifying for freelance writers without the technical know-how. That's why the smart ones turn to sites like PosterMyWall for help. It has thousands of ready-made video templates and stock videos that you can customize easily and download in HD or 4k quality. With unique embed codes for your designs readily available, adding videos to a blog is no hassle. With help like this, you can offer your skills to the clients you write for.
Infographics
Another type of visual content that readers love is infographics. They're images that contain a summary of text-based information for faster understanding and better recall. Good infographics are visually appealing, fun to read and look at, and convey knowledge and data in an easy-to-understand manner. 
You can do away with the complications of creating one from scratch by using an infographic template. Customize it with your own content and images, and download and post on social media. 
Screenshots 
A screenshot is a digital image of the content of your computer or mobile screen. Screenshots are very easy to get – on Windows, just press the PrtSc button and paste onto a blank canvas. Or use Windows Snipping Tool to get a snapshot of a selection on your screen.
They are very effective for how-to's and tutorials, especially for help with software or PC issues. As a freelance writer, you've probably had some tech issues that seem complicated but are actually quite simple to resolve. A screenshot of the procedures to follow makes a tutorial so much easier to follow than tons of text. It also saves you a lot of time in writing when visual content will do it better.
Mark the focus of your screenshot with an arrow or a circle. You can use a free app like PosterMyWall or Windows Paint. Or, you can annotate the screenshot with relevant text.  
Quotes
Quotes are nuggets of inspiration, humor, wisdom, education, and other information that evoke a positive emotional response in the reader. Used strategically, it imparts a message that relates to the topic of your article and can boost awareness of your client's brand. Quotes create a connection with the readers even if it comes from the ideas of other people.
Quotes in an image give the message a visual and emotional appeal that a quote in text-only form, even with enlarged fonts cannot. You can place your chosen quote on a stock image or your photo or on solid color background. For maximum effect, use an eye-catching quote template to convey your message. 
Visual quotes catch the readers' attention and are more memorable and shareable. They split a text-heavy article and send a message that is easily consumable because it is short and simple. 
Summing Up
With the online freelancing community growing at an incredible pace, you need all the help you can to stand out from the crowd and showcase your ability and finesse in your projects. Adding blog post visuals to your writing package is an effective way to facilitate your client, have a unique offering and, of course, make more money. Now it's time for you to implement this strategy and take the freelancing world by storm.