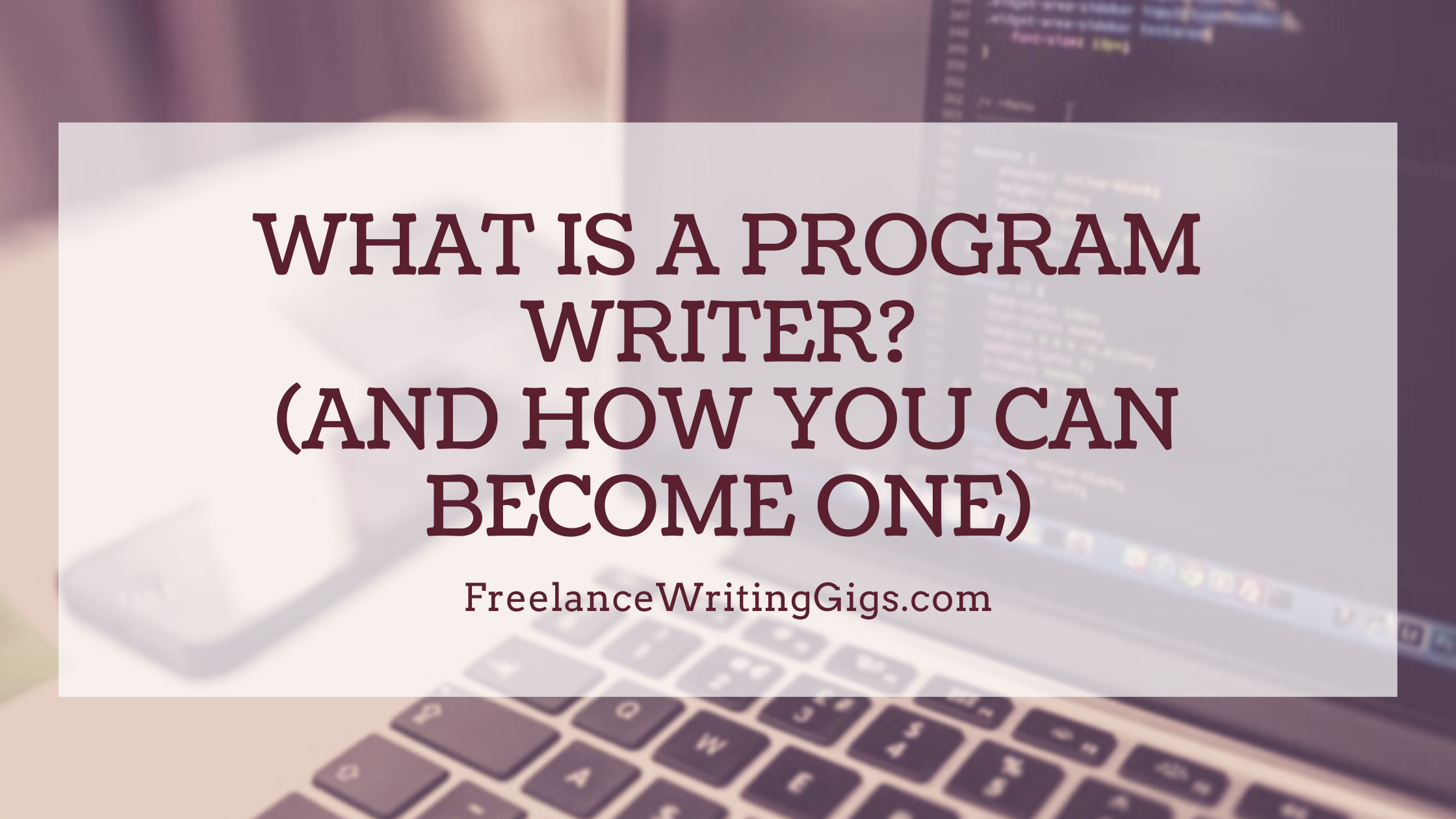 The IT workforce is ever-growing, with nearly 3 million employees in the industry in the US alone in 2020. This number continues to rise, with more people being attracted to IT positions as worldwide demand grows. However, for the IT industry to function smoothly, programs first need to be written and developed, creating many new freelance program writer roles to be filled. 
For those looking for IT positions to use their computer science and coding knowledge, program writing pairs technical skills with the opportunity to be creative. The programs created can be used for corporate team management, communications, testing, improving sales processes, and more. 
With key skills and motivation, you can begin your program writing journey and discover new opportunities in the process.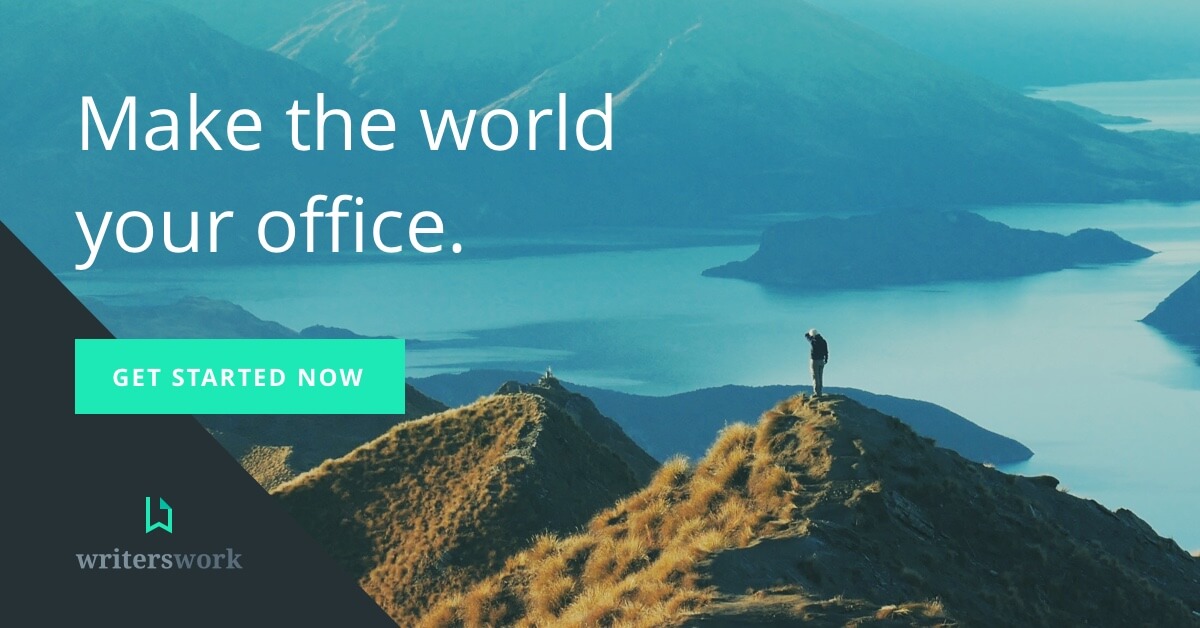 What Is a Program Writer?
What Skills Make a Program Writer?
A program writer codes software, websites, and applications for businesses or clients. This can be to sell to customers – for example, online communication SaaS (Software as a Service) – or to resolve client problems, such as with email verification tools. Alongside coding knowledge, there are a few other skills that make a strong program writer. These skills can be learned and developed with practice and time. 
Most IT roles need good communication skills, and program writing is no exception. From understanding briefs to explaining your software, communication is integral to ensuring your project reaches its targets. Schedule regular update meetings with your clients and use email or instant messaging when sharing instructions and explanations. 
It's better to over-communicate than to miss or confuse something important. Communicating frequently and clearly can prevent issues from arising later on. 
Working as a program writer requires you to work alongside clients to make sure your programming does what it's supposed to. Furthermore, your software and applications need to integrate with their existing systems. 
With new clients, ask about their experiences with previous program writers. 
When working within an IT team, make sure to clarify what they want and expect from your QA testing, for instance, along with what their role should be in the process. This will help you to work effectively as a team from the start.
Freelancing often means setting your rates and taking ownership of projects. This means setting achievable deadlines and accurately assessing response times and how long different tasks take. 
Setting SMART goals (goals that are Specific, Measurable, Attainable, Relevant, with a Time frame) helps keep your project targets and timelines realistic. It's important to carefully consider your capacity, ability, and schedule before taking on new projects. If unsure, it's better to underestimate what's possible and allow extra time and resources. This allows you to over-deliver and exceed expectations. 
Including every single one of your client's requirements, however minor or seemingly unimportant, will help ensure that your software is of maximum utility to its users. Make sure that you are clear on the purpose of your program writing from the start, as well as what features are essential and desirable. 
Speaking to multiple people on your client's team may highlight different elements which are useful in various areas of the business. Double-check this information by relaying it back to your client before you begin, ensuring that you fully understand the brief.
How to Start Your Program Writing Career
1. Learn to program
You're not going to get far as a program writer if you don't know what you're doing. Learning to program and code through a degree, higher education or IT courses is one route. However, other options such as online courses provided by coding companies or schools are becoming increasingly available. Whatever you choose, your program writing needs to be up to a decent standard.
Different courses vary in their content, so make sure to scope it out when you're signing up. Coding and testing are important topics to cover, although other modules may also be handy additions to your repertoire. Coding and testing will provide the basic knowledge you need as a program writer. Make sure that you are confident in the basics, as your clients will expect you to have a background in programming before they trust you with their projects.
2. Get Experience
The more experience you have, the more future clients will invest in your services. Volunteer on open-source projects or find internships that offer experience to new program writers, sometimes pairing them with an experienced mentor. These help new program writers find the best exploratory testing techniques and get familiar with the demands of programming projects. 
Earning professional qualifications is another great way to demonstrate the standard of your capabilities and your experience to prospective clients. Having relevant certification or awards opens up more specialized opportunities to you as well as building up the trust of businesses hiring you. Dedicating time to intentionally refining your skills and programming via qualifications shows commitment and a desire to progress. 
3. Market Yourself
Many program writers do freelance work, so you need to set yourself apart. Creating a portfolio website can advertise your skills and programming history, attracting viewers and encouraging them to use your program writing expertise. Using SEO writing tips can also improve your website and make it appear nearer to the top of search engine results, directing organic traffic toward your portfolio.
Alternatively, there also exist freelance platforms where program writers can list themselves and their skills. This method directly targets businesses and clients looking for freelance services on these platforms. Your profile should still include your certifications, technical and personal skills, but the work of sharing it with potential clients is taken care of by your chosen platform.
4. Build a Network
To get a continuous stream of program writing work, you should take care in building a network of colleagues, businesses you've worked with, clients, and friends. This way, your services are more likely to be referred to when they encounter a need for program writing. Recommendations via word of mouth demonstrate to new clients that others trust your work and are satisfied enough with it to tell people about it.
Building a network may also require cold outreach – contacting businesses that may value your services without waiting for them to find your profile on a freelance website. This raises awareness of your services so that businesses are more likely to choose you when looking for a program writer. This method may invite some initial rejections, but automating parts of this process can help reduce your workload.

Could Program Writing Be Your New Career?
Now that you know the answer to "What is a program writer", if you're looking for a shift in your writing niche/career, program writing could be for you. Although there are particular skills needed for program writing, these can be developed with teaching and practice. Your program writing could create new software for businesses, integrate existing applications with process mapping tools, or design engaging eCommerce web pages. 
Start your program writing journey today, whether by building up your technical skills, gathering experience, or creating a network to source potential clients. Becoming a program writer doesn't happen overnight – it demands consistent steps in the right direction to improve your craft. Find your next step and take on the challenge of program writing.
About the author
Kate Priestman is the Head of Marketing at Global App Testing, a trusted and leading end-to-end functional testing solution for QA challenges. Kate has over 8 years of experience in the field of marketing, helping brands achieve exceptional growth. She has extensive knowledge on brand development, lead and demand generation, and marketing strategy — driving business impact at its best. Kate has also written for sites such as VMBlog and  Smith.ai. You can connect with her on LinkedIn.