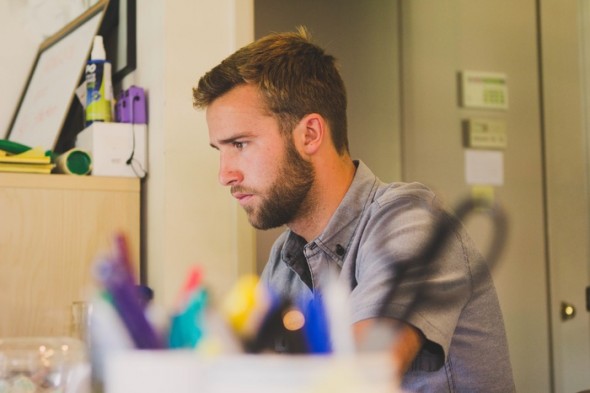 Unless you were born with a silver spoon in your mouth, finding the funds to pay for higher education has become one of life's biggest challenges. The government offers a handful of scholarships, Pell Grants, and student loans to ease the burden, but the funds are rarely enough to cover all your costs, so you're inevitably looking at some measure of debt.
Even if you're lucky enough to have your school bills covered through scholarships, you also have your living costs to consider. Someone has to pay the rent and put food on your table.
For most students, this means getting a job, which usually adds another level of stress to your piles of homework. It's difficult to make schedules fit and study amid the hours you have to dedicate to your job.
If you have a talent for writing, though, you can address the work situation from your home. You could pick up freelance writing gigs either in the evenings after classes and homework are done, or on the weekends to help you pay for your education.
The field of writing is ripe and ready for the picking if you know how to penetrate the markets and get your writing noticed.
Write in Your Niche
If freelance writing is your goal, one of the most effective tactics you can adopt is to write about topics in your niche. For example, if you're currently going into the medical field, you might want to get involved in medical writing. There are several potential benefits in doing that.
First of all, your writing will overlap with your studying, which will give you more time for both. As you compose blog posts, white papers, and other documents for physicians and medical websites, you'll be able to research topics that interest you and apply to your field.
In addition, having a talent for writing in your field is a highly useful skill when you get into the workforce. You'll be able to offer multiple skill sets that will make you far more appealing to prospective employers than if you have only the training and a degree.
No matter what field you're headed into, there are always going to be opportunities to write in that niche. Do some research to find the publications and venues that will accept writing samples so you can get started.
Find Paid Publishing Goldmines
It doesn't matter how well you write; if you don't submit your work to the appropriate publications, you won't get paid enough to make it worth your time. Luckily, there are several websites, blogs, and newsletters you can subscribe to in order to stay in tune with publishers that specialize in your niche.
Some of the best places to look for paid publishing gigs include:
Journalism Jobs
Social media pages
LinkedIn Jobs
Media Bistro
Guru
Freedom With Writing
You can also research publishers that specialize in your industry to see if they're accepting submissions. Once you've established a writing account with several publishers, you'll have an easy time getting your work published and receiving payment over and over again.
Publish for Free
As unappealing as it sounds when you're going to school with very little money to your name, publishing articles for free can be a great way to get started. Many of the best-paying publishers ask for published writing samples before they'll allow you to submit, so building a solid portfolio of well-written, though unpaid, articles that carry your byline is a great way to give the more prestigious outlets what they want to see.
After you've done a few free pieces, switch to only accepting gigs that will pay you for your efforts. As time goes on, you can increase your asking price and find work that will pay hundreds of dollars in a single weekend. That's enough money that you'll be able to live a comfortable lifestyle while you're still attending school.