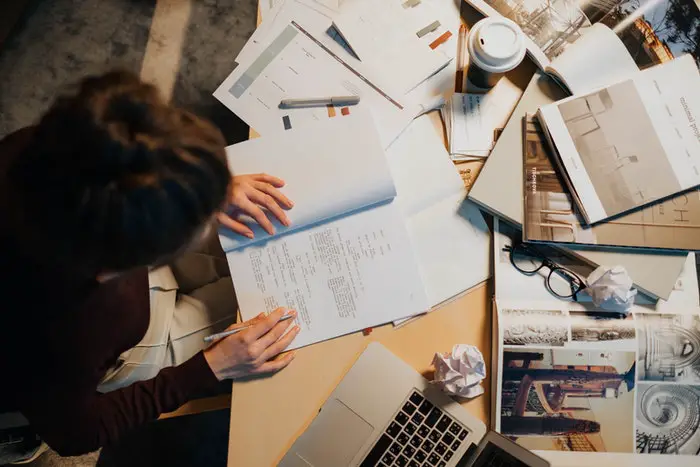 As long as consumers continue using tech devices and digital platforms to gain access to products, services, and other information, there will always be a need for online content. That's great news for freelance writers who often rely on gigs developing blog posts, web content, newsletters, and more. Unfortunately, the increased demand for quality writers has created an unprecedented amount of competition. If you're going to stand out, you must continue looking for opportunities to evolve. 
One suggestion is expanding your writing skills and branching off into another niche. Take technical writing, for instance. Companies are always looking for writers to draft user and employee manuals, documentation, instructions for gadgets, and other specialized content. While the idea of becoming a technical writer may sound intimidating, it's not as hard as you think. Below are some suggestions on how to expand your skills and start earning more money. 
Evaluate Existing Skills
The first step is to compare your existing skills as a freelance writer to the recommended technical writer skills list. As a technical writer, it will be your job to take complex concepts and complicated jargon and convey it in a manner that a general audience can comprehend. Although many companies invest in resources like technical writing software to make your job easier, having skills like these listed below is ideal:
Effective Communication –

While you may not have to talk to people, you are a technical communicator. As such, you must know how to communicate well. You should speak in clear, concise language, understand and portray the purpose of communication, and confidently present your message while keeping your target audience's level of experience and comprehension in mind. 
Technical Knowledge –

You don't need a college degree in IT or any other technical field to become a technical writer (although it can't hurt). However, you do need to have a general knowledge of technical concepts. Having some understanding of project management, product development, marketing, and programming language is ideal. 
Researching Skills –

Technical writing is fact-based writing. It involves an in-depth level of research. To become a technical writer, you must know how to research your subject matter and target audience to draft materials that educate and engage readers. 

Writing And Editing Skills –

As a technical writer, you'll be asked to create various types of content. Ultimately, you should know how to write case studies, user manuals, technical reports, policies, and procedures. You must also possess the skills to edit your work meticulously. 
Make Improvement
Some of the skills listed above come with the territory of being a freelance writer. So, you're already ahead of the game. The next step is to start making improvements in your areas of weakness. There are several ways to accomplish your goals. 
Classes And Training Programs –

Are you afraid you don't have enough technical experience? You can take an online class or training program on just about any topic you'd like. You can learn about

programming language

, user experience, or technical communication. Suppose you're interested in specializing in a particular industry, like education, healthcare, software, technology, or banking. In that case, you can also take a certificate or training programs in these areas to increase your chances of landing gigs. 

Start Small –

Sometimes, the best way to learn a new writing niche is to practice. You can start small by looking for startups or small agencies that need one-time pieces. You can write blogs about new technology and software or update an employee manual for a local healthcare provider. The more practice you get, the sharper your technical writing skills get. Then, when you're ready, you can start applying for higher-paid gigs. 
Technology and the use of digital platforms and gadgets aren't going away anytime soon. Ultimately, that means that companies will always need technical writers. If you're looking for a way to stand out from the growing competition, increase your earnings, and expand your freelance writing business, the tips above can help you get your foot in the door.