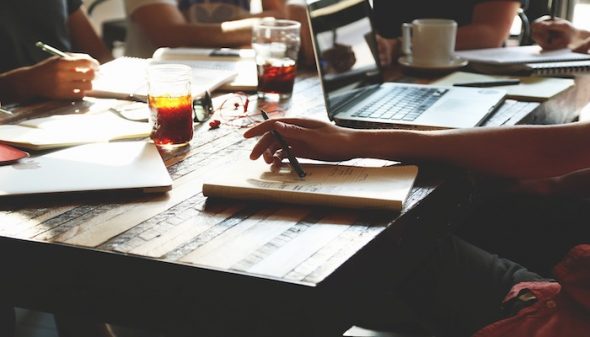 Freelance writing has grown exponentially in availability, need and variety with the expansion of the Internet at large in the recent several years. To be a published writer a few short decades ago, one had to be employed by a publication or news outlet. Now, anyone with a technological device connected to the Internet can be a writer, whether on their personal blog site for the simple means of self-expression, or a larger paid publication site for compensation. Students are some of the population that can benefit greatly from being a freelance writer, as it can be done on your own time, from anywhere, and with a wide variety of experience and expertise needs.
Students looking for writing jobs could be in any major, college or geographical location. An obvious contributor to the freelance writing world might bring to mind an English major or similar arts focus, but with people searching for quality content more than ever online, it's really everyone that wants to share their view, voice and opinion that are needed as contributors to the modern landscape. Freelance writing is something of a sustainable lifestyle and income for many, and at least a supplemental income for most. Majors and minors in the sciences, mathematics, music, humanities, kinesiology, medicinal and health care focuses of study are some of the big contributors to many looking for freelance writing contributions. Students participating in their field of passions and chosen life paths are some of the best writers, as a mix of recent and current research blended with new views on pertinent subjects are what many platforms are seeking. 
Business management majors are especially crucial contributors to their field, as it's expansive and touches every part of the world. Business management provides a lense of clarity and subjectivity, looking at every part of life as a business, from personal finance to big government, and everything in between. Business majors are generally financially driven as well, making freelance writing all the more lucrative as a side hustle for a decent time: dollars ratio. Especially savvy business management writers may opt to turn their writing gigs into expanded networks of other writers and take a cut of their payments for connections to platforms. The more being paid for their contributions in the world, the better the world is all around. 
The gig economy is thriving and growing each day, and freelance writing is certainly a large part of that. Writing at its most basic foundation is typing words into a word processor, of some kind. That of course extrapolates out into the writer needing an area of expertise and experience, and somewhat of a wealth of knowledge to pull from, either their own or from deep research into a subject in order to provide valuable opinions and new thoughts. Putting words into such formats for others to read them in a consumable, engaging and thoughtful manner is a special and unique gift, one that many share and many more benefit from.